It was really a Night of misery for Arsenal football club as Bayern Munich destroyed them with goals. LOL! Arsnel fans, wetin happen nah?! Arsenal have been dumped out of the Champions League last-16 stage for a seventh consecutive season following a 10-2 aggregate scoreline. Yes, you read right, 10-2!
After Arsene Wenger's charges got humbled 5-1 in  Germany 3 weeks ago by Bayern Munich, many fans wondered if they'd put up a valiant fight back, which they seemed to do after taking a deserved lead last night through Theo Walcott in the 20th minute. But Wenger's men simply weren't ready for the task and they ended up turning the other cheek and taught an unforgettable lesson.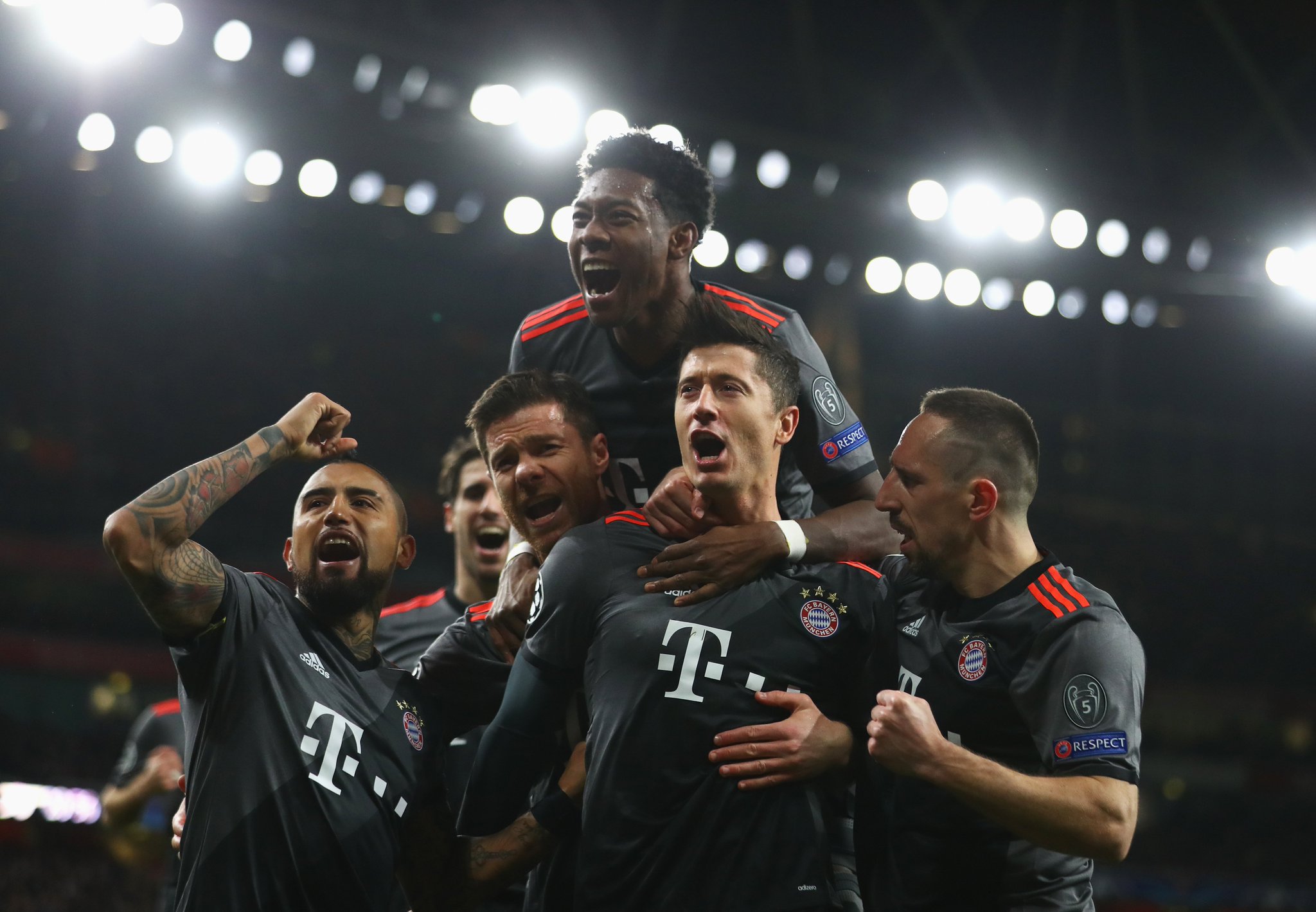 To be fair to the Gunners, the scoreline wasn't a through reflection of their efforts, at least for the most part. Arsenal were the better team for over 50 minutes of play and remained in front until Laurent Koscielny was sent off for conceding a penalty which Robert Lewandowski equalised from in the 55th minute. What happened afterwards was a sorry tale.
Arjen Robben took the lead for Bayern in the 68th minute following some shambolic play between goalkeeper David Ospina and Alexis Sanchez. Substitute Douglas Costa was next on target in the 78th minute. Arturo Vidal gave Bayern their 4th in the 80th before making it a 5-star performance when a pounced on a wayward Mustafi pass before lifting the ball over Ospina to tap into an empty net in the 85th minute.
Wenger's men were done and dusted. They can only look forward now to their FA Cup quarter-final game against non-League side Lincoln on Saturday. But what's next for Wenger?