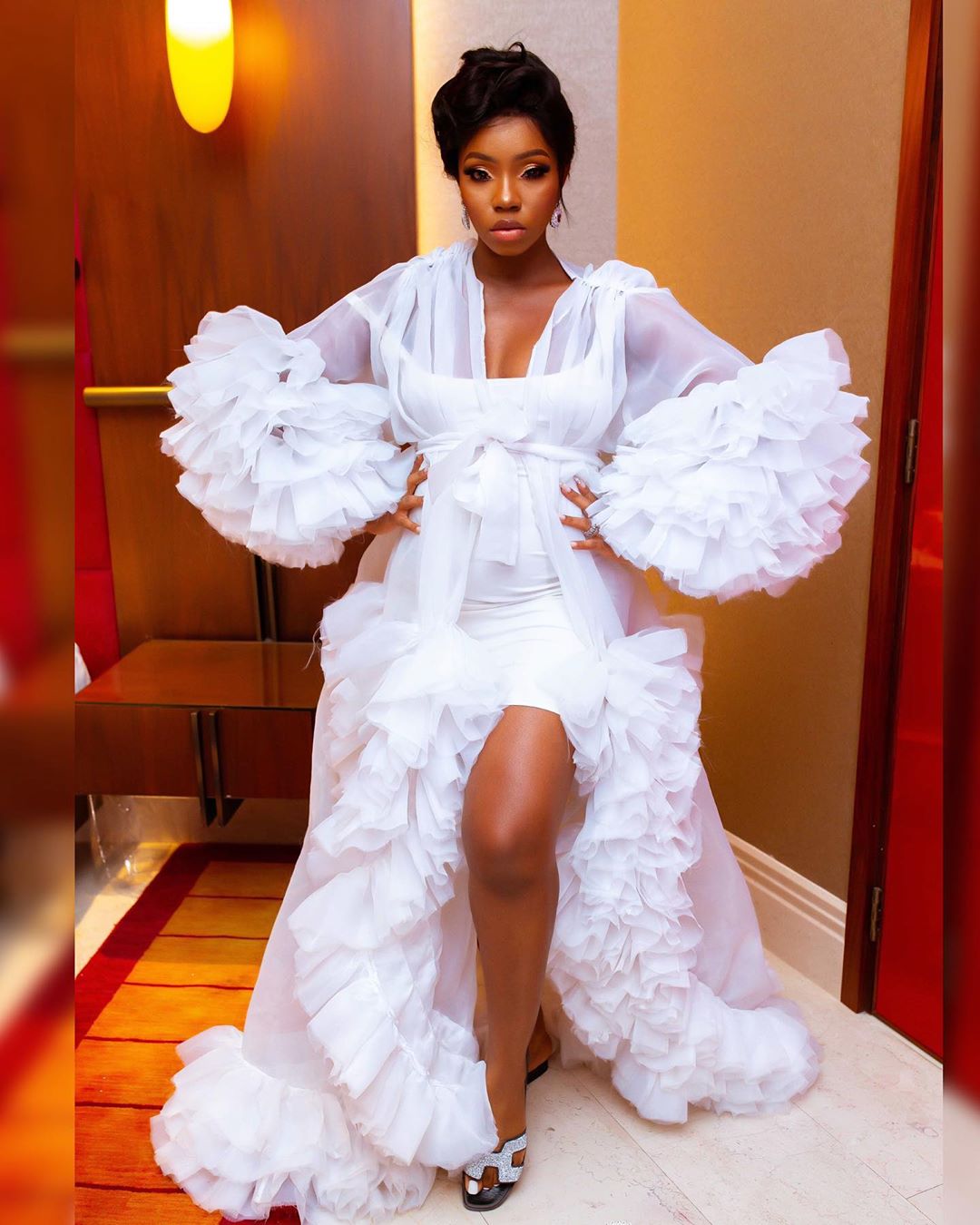 Congrats to the BBNaija love birds – TeddyA and Bambam. Bambam has just confirmed she's having a baby soon!
the couple, Bambam & Teddy A, had their white wedding in Dubai recently in the presence of family and friends, and the photos from the wedding blew our minds away.
The gorgeous mom-to-be shared a new photo via Instagram and the caption: "The little one decided to photobomb my hot shot, seems baby would be as vain as me 🥰".
See the photo: