Prominent Nigerian businessman, Chief Sonny Odogwu, is dead. He was aged 87.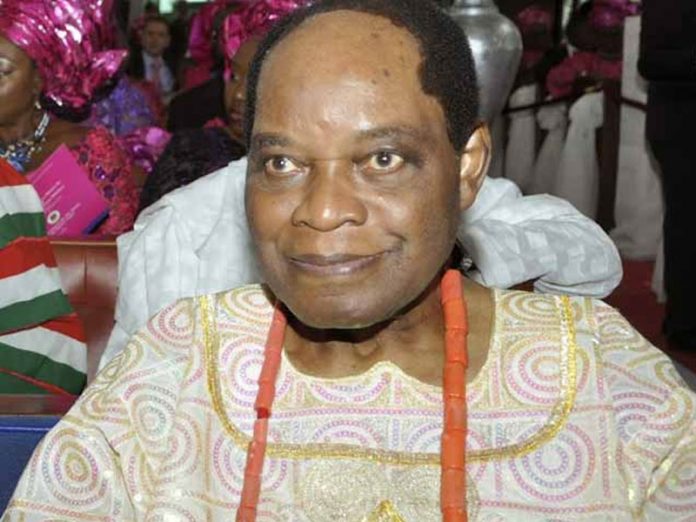 Odogwu, who was publisher of the defunct Post Express Newspaper and founder of SIO Group of Companies, an holding entity with investments in property, shipping, finance, industrial relations and hotel management, died on Monday night.
Paying tribute to the late businessman, former governor of Delta State, Chief James Onanefe Ibori, described his death as a monumental loss to the Anioma people, Delta State and Nigeria as a whole.
In a statement signed by Tony Eluemunor, his Media Assistant, Chief Ibori, said that "though I was a much younger man than Chief Odogwu, he related closely with me as a friend and Governor of Delta State from 1999 to 2007. He was my adviser in chief during my campaigns in 1999. Ide Ahaba, Chief Sunny Odogwu who was at the time already a household name in Nigeria and one of the richest Nigerians alive was humble enough to strike real friendship with me. I benefitted greatly from his advice. His desire was a fast-track development of Delta State which was just a few years old when I became Governor. He made it his duty to help me understand the complexity of our dear state, Delta."
The former Delta State governor said: "The late Chief Odogwu was among the first generation of businessmen to challenge the expatriates in specialised businesses such as insurance and shipping. Even when the insurance sector of the Nigerian economy was under the control of the white colonialists, Chief Odowgu was audacious enough to set up Dyson and Dickets Insurance Brokers in 1953. He was about the first Nigerian to set up shop on Broad Street, Lagos."
Ibori described him as a completely detribalised Nigerian who maintained strong friendships with people from across the country and felt at home in any part of Nigeria.
"He was a lover of the arts and he supported many musicians, painters and sculptors" he said.