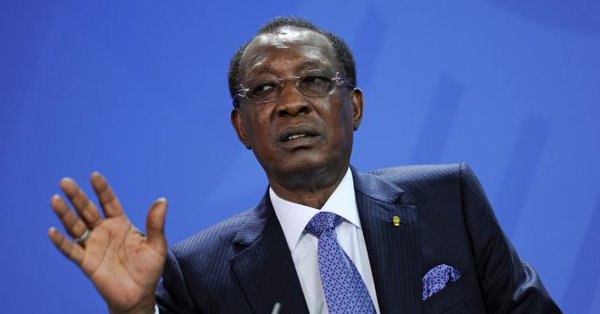 President Idriss Déby of Chad has fired the country's armed forces chief and his two deputies after Boko Haram killed 23 soldiers on Friday.
As Channels reports, President Déby fired Brahim Seid Mahamat just hours after the attack which occurred Friday morning in the southwest region of the country.
The president also reorganised the country's security, suspending the air force chief and his deputy and making the army chief of staff Taher Erda take the top job and appointing a general from the northeastern region of Tibesti as chief advisor on national defence issues.
The air force suspensions followed the discovery of debris from a helicopter which went missing more than a week ago in the north, Channels reports.