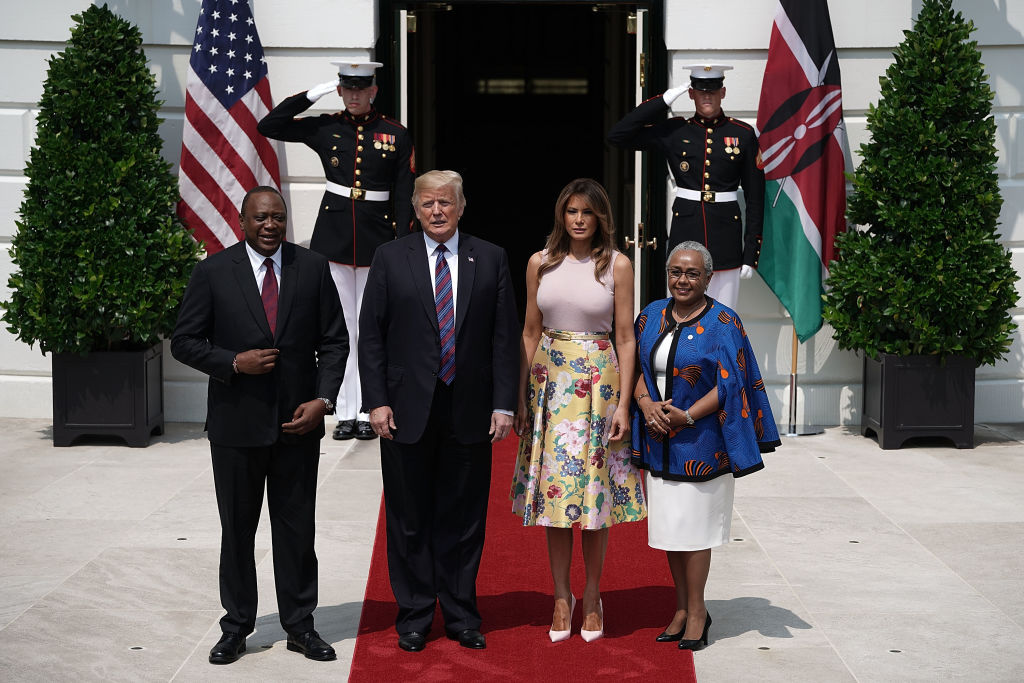 U.S President Donald Trump and First Lady Melania Trump welcomed Kenyan President Uhuru Kenyatta and his wife First Lady Margaret Kenyatta to the White House on Monday, August 27, 2018, in Washington, DC.
Kenyatta said that his major reason for coming was to seek for the United States assistance in fighting terrorism and improving their economy.
Recall that President Muhammadu Buhari had visited Trump in April and said that his meeting with Trump was sweet and would yield results on economy, security, and anti-corruption in Nigeria.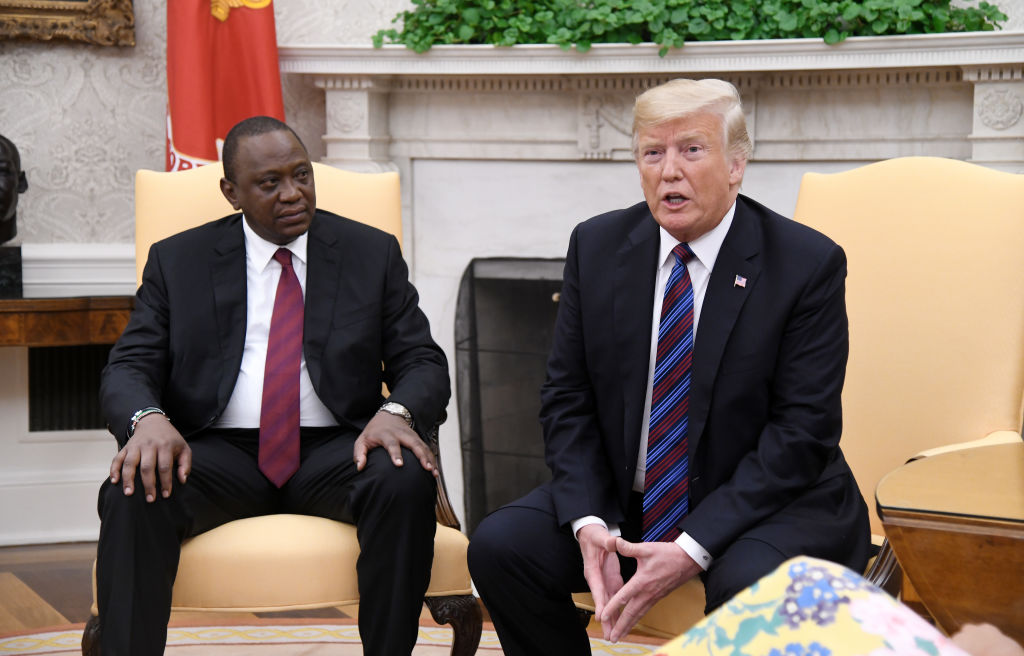 Trump and Kenyatta met later in the Oval Office to hold an expanded bilateral meeting on trade and security.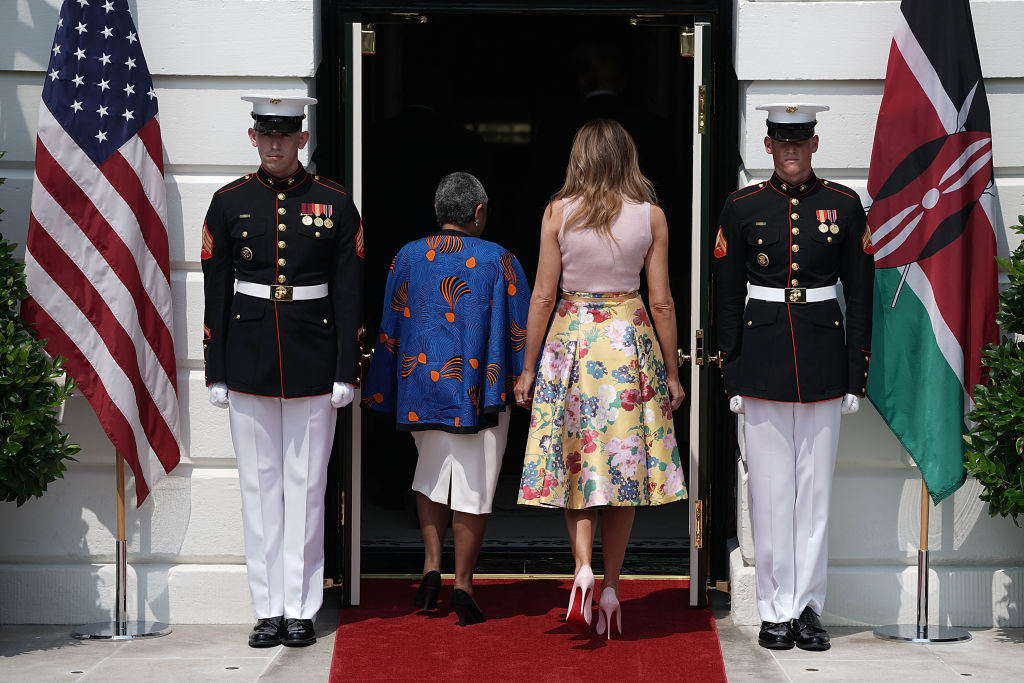 Kenyatta says his country and the U.S. have signed two agreements that will allow American companies to invest $238m for projects in the African nation.
See more pictures below: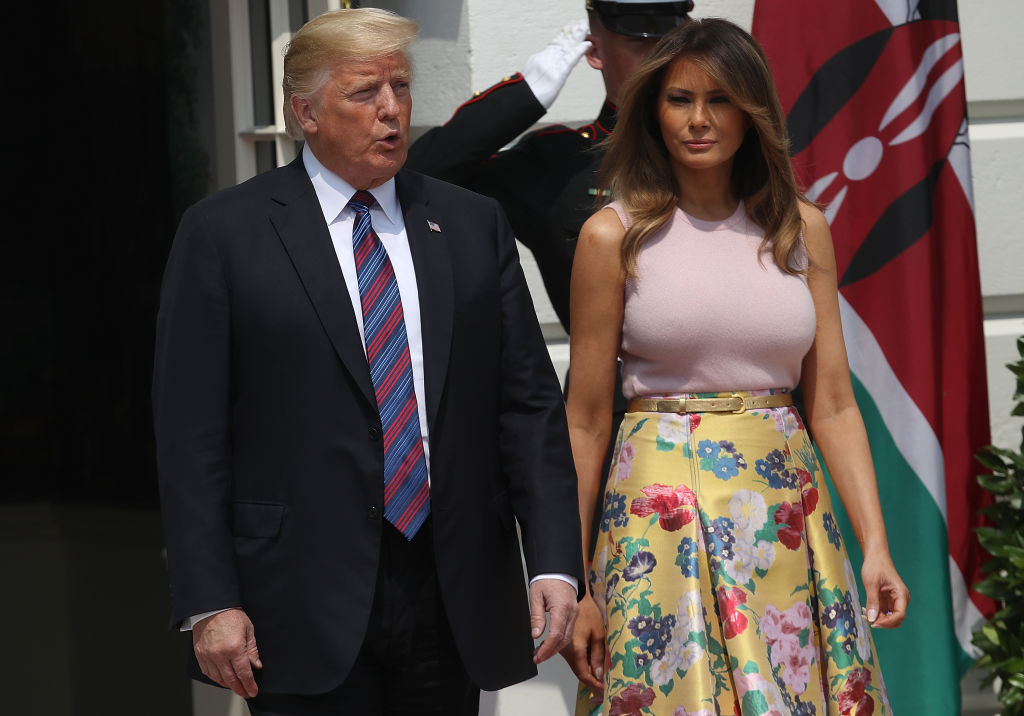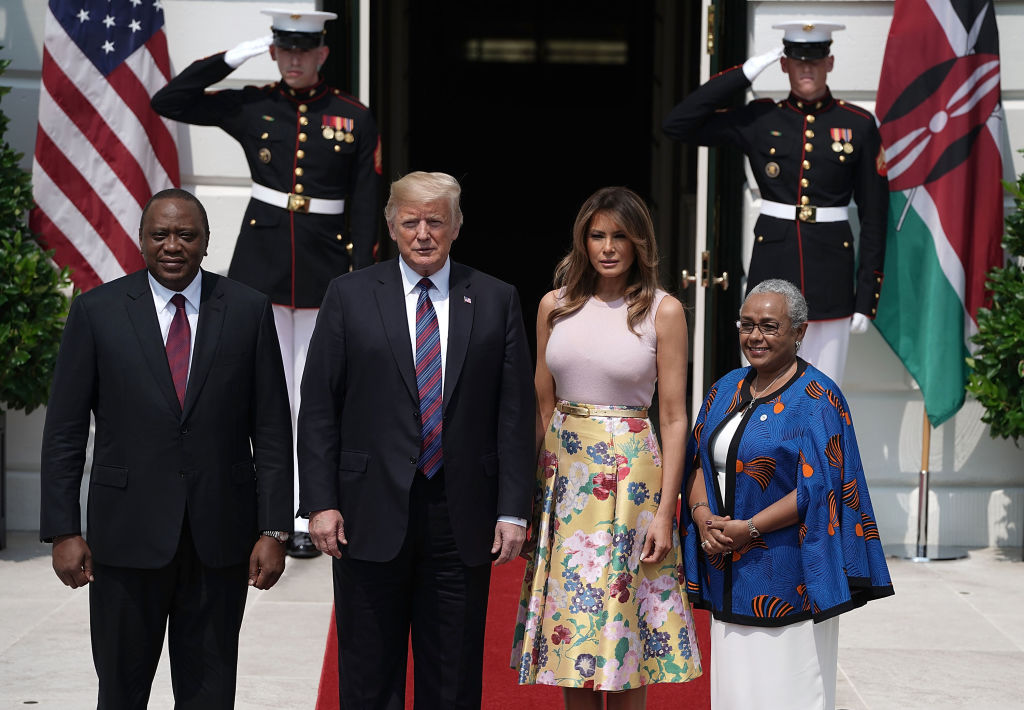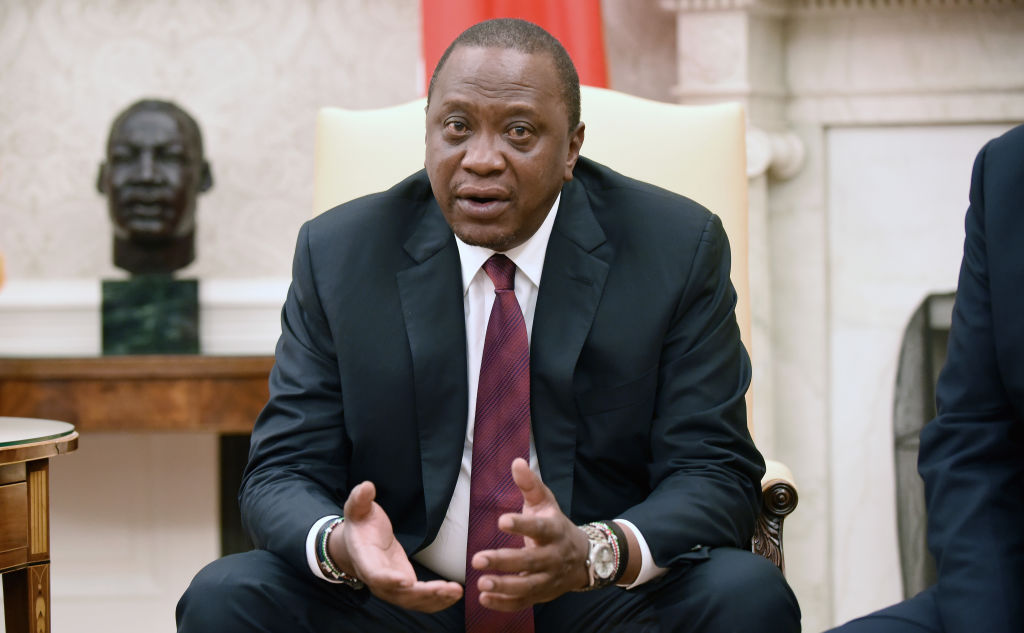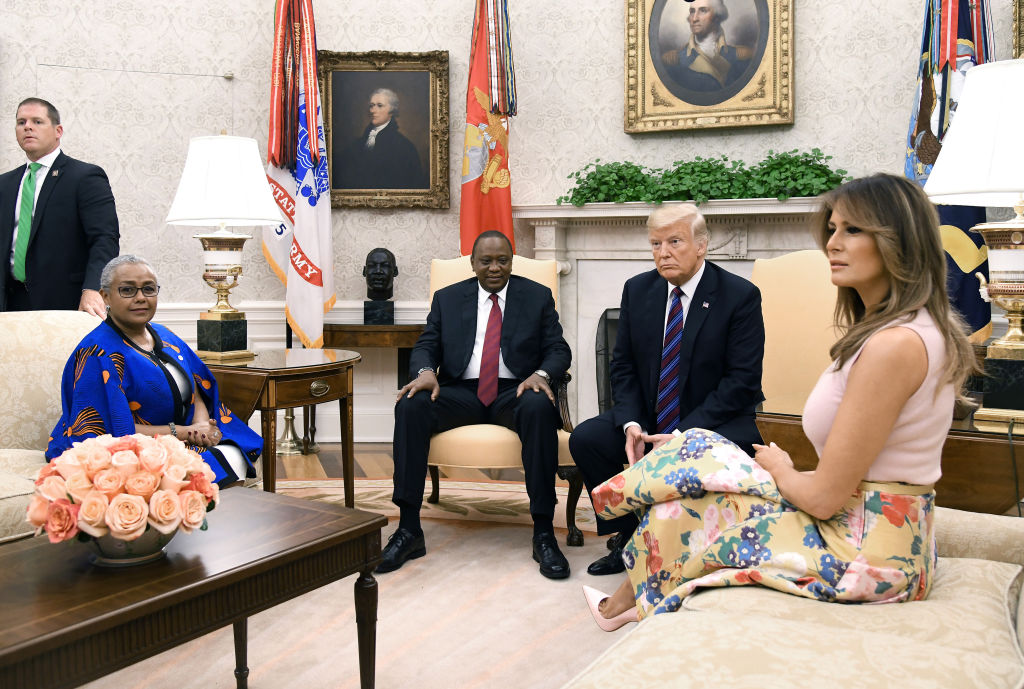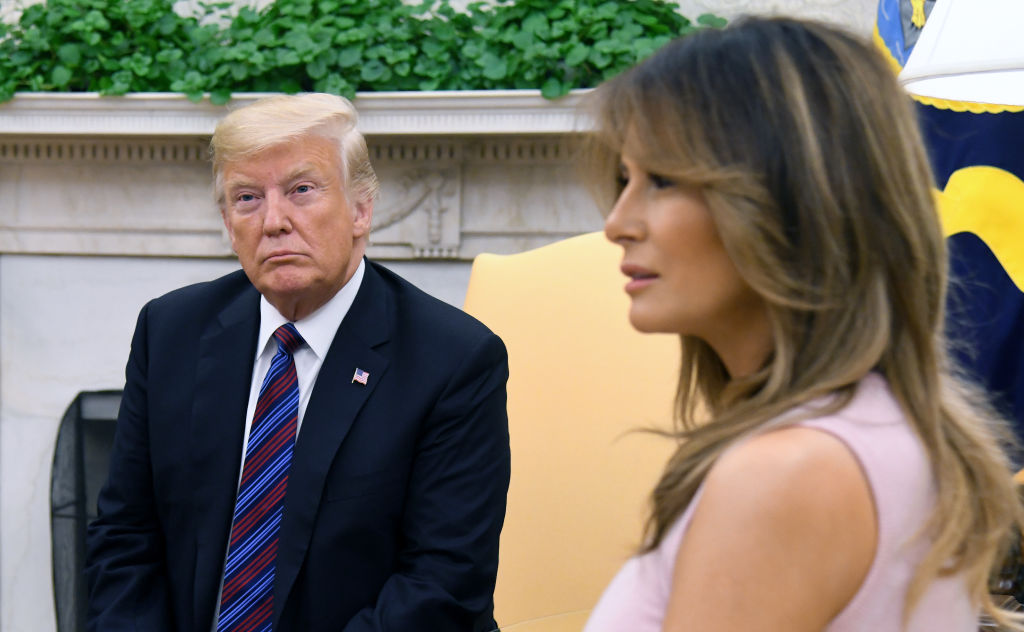 Photo Credit: Getty Images