US President Donald Trump has warned Iran of "big problems" if it resumes the nuclear programme it agreed to curb in a 2015 international accord.
Speaking in the White House Oval Office as he hosts French President Emmanuel Macron, Mr Trump called the Iran deal "a disaster" and "insane".
The US president has been threatening to reject an extension of the Obama-era nuclear pact by a 12 May deadline.
Mr Macron is in Washington lobbying Mr Trump to preserve the pact.
BBC reports that Germany's Chancellor Angela Merkel is due to visit Washington on Friday to make a last-minute bid to dissuade the president from potentially breaking the agreement.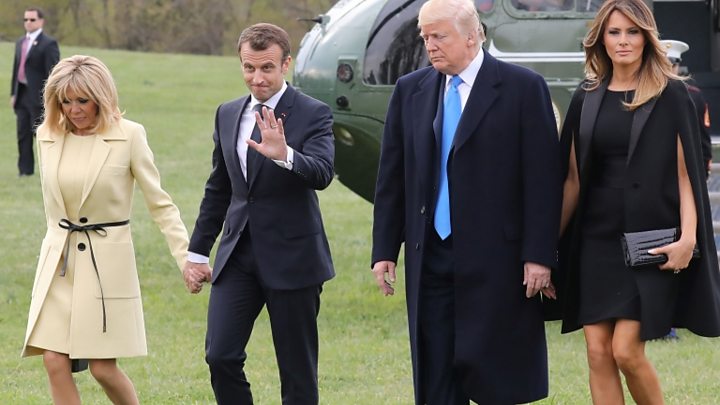 Mr Trump's stark warning comes a day after Iranian President Hassan Rouhani threatened "severe consequences" if the US withdraws from the nuclear deal.
Mr Rouhani did not specify what retaliatory action Tehran might take. But his Foreign Minister, Javad Zarif, has said a probable response would be to restart the enrichment of uranium – a key bomb-making ingredient.
Image source: Getty Images
Related articles across the web