I left my job but I can't quit sex with my boss… but my boyfriend is talking about marriage.
This was the shocking confession made as she told her story:
I WENT to a former colleague's leaving do and ended up having fantastic sex with my old boss, even though my boyfriend is talking about getting married.
I fancied my boss right from the first day we started working together.
We would flirt heavily and sneak off to grope each other — but it never got to full sex back then.
In the end, I left that job because I knew we would end up sleeping together if I stayed and we were both in relationships.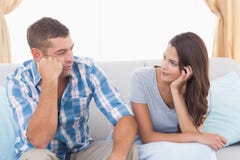 I have been with my boyfriend for three years and he treats me like a princess.
He is 29 and I am 27. We have discussed getting engaged and starting a family.
One of my former colleagues was leaving three months ago and she invited me along to her farewell party.
My old boss was there. He is 41 and he looked really hot.
He made a fuss of me and offered me a lift home at the end of the evening. He stopped at a beauty spot and we started kissing.
Then we had sex in the back of his car. It was amazing and we agreed to meet again for sex.
My boyfriend works late two evenings a week and I text my ex-boss when I am alone to meet up for sex.
He sneaks around our house — we never go out together or go anywhere else.
I love my boyfriend and I know I am lucky to have him in my life but I find it impossible to stop seeing my old boss because sex with him is so much better.
I only have sex with my boyfriend now because I feel I ought to and I fantasize about being with my old boss when I do.
He has just finished with his girlfriend but he says he does not want another relationship, just a bit of fun. I know deep down that for him it is only sex.
Part of me wants to see whether things could work out with him but then I look at my boyfriend and realize how lucky I am.
Source: The Sun