A news website in Zimbabwe claims to have an explicit video and
pictures of the popular singer. The said 20-minute video shows a woman
with caramel skin bearing a striking resemblance to the popular
Zimbabwean singer. The light-skinned lady is seen in bed naked with a
man. The story has caused a stir in the singer's native country,
especially with the immediate allegations that the video itself could
be a fraud.
After the video started circulating online, some users researched the
origin of the sex-tape and found out it was uploaded online about four
years ago and was that of an American porn star named, Amari Harrison.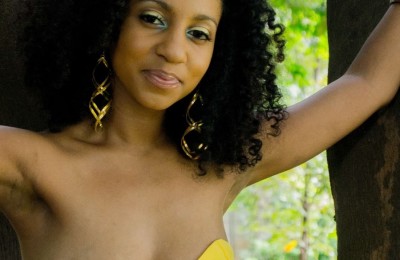 According to the  inquisitr.com;"In the photos, a light skinned woman
who looks like Ammara is seen with a man, both of them undressed. In
one photo the woman is on top and the man is on the bed facing
upwards. A website, Musvo Zimbabwe, claims to be in possession of a
home-made blue movie of the young singer and will be publishing it."
However, a later report tracked down the alleged video and reported
that it was a fake. Instead of featuring Ammara Brown, the sex-tape
reportedly showed a woman who only closely resembled the singer.
"It is some American adult actress who happened to have the same
hairstyle as Ammara when she made the famous Mukoko video. One does
not even need to have seen Ammara to notice that the lady is nothing
close to a look-a-like. She is much taller, much fatter, and has few
facial features that resemble Ms Brown,"wrote Maynard Manyowa.
The reason behind the mislabeled adult video is unclear, but the
timing of the video's release comes just as Ammara Brown is set to
make an appearance in the United States.
Hmnn!