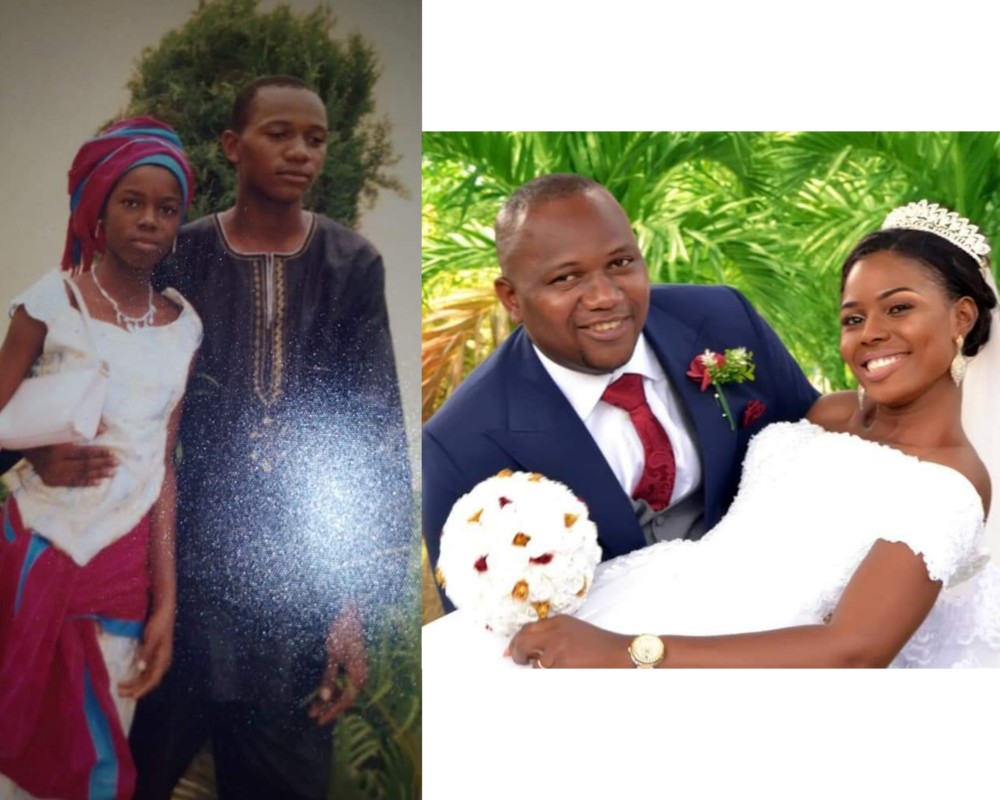 A Facebook user posted his wedding photos on his page reminiscing when all he was to his wife was "School father" (usually someone in an older class whom a newbie is entrusted to), and how the story changed.
Chukwunonso said him and his bride were "innocent friends" in school, "school father and daughter," he added, and fast forward to some years later, they are a married couple. He went ahead to thank his sister-in-law, who was a fiend to him before he met his wife. She asked him to take care of her sister in school. Here's how he expressed himself:
A journey of a thousand miles begins with a step. We started as innocent friends, school father and daughter. Today, we stand as man and wife in what seem like a script written by God & foretold by the prophets. I am eternally grateful to Adanna Immaculate Osahon who requested that I watch over her younger sister in school. I have fulfilled my promise and will do so forever.