The founder of EbonyLife TV, Mo Abudu, has so much to be grateful for as she turns 54 today. This comes as no surprise as the media mogul has been on the Nigerian entertainment scene channelling her good cause with her show, Moment with Mo, before branching out into other areas, latest of which is her career as an exceptional filmmaker.
She has achieved significant success in all her endeavours and today she shares the story of favour. She wrote:
I have named this series shot by Emmanuel Oyeleke – "FAVOUR".
These pictures were taken in August 2018 and I decided to share them as I turned 54 today on the 11th September.
I have named this series "FAVOUR", because i look back over my life and i know its simply about enjoying HIS FAVOUR.
Yes, I am favoured.
Favour is given in abundance by The Almighty, to those He chooses.

At times, His favour comes as a surprise, a gift, an idea, an opportunity and, at times, even as a challenge. I accept and embrace them all, knowing I am highly favoured.

Favour has many names – GRATEFUL, HAPPY, GRACE, NEW BEGINNINGS, EXCITED, EXPECTANT, BLESSING, VICTORIOUS, and more …

Today, on my birthday, I would like to take this opportunity to thank everyone that has made a difference in my life over the past 54 years. You know who you are. I love you dearly and you are all favoured, now and always, by His special grace.

Sending special love today and always to my mum, my darling Temidee, my Koko and my sisters. Love you all to bits.

We have so much to learn from each other. Hoping that the 'Birthday Favour Tips' that I share today will be useful to you, as you plan your next day, week or year. I would love to hear from anyone that has any favour tips to share with me – those things that have brought you favour.

Much love to all.
Mo Abudu

11 September 2018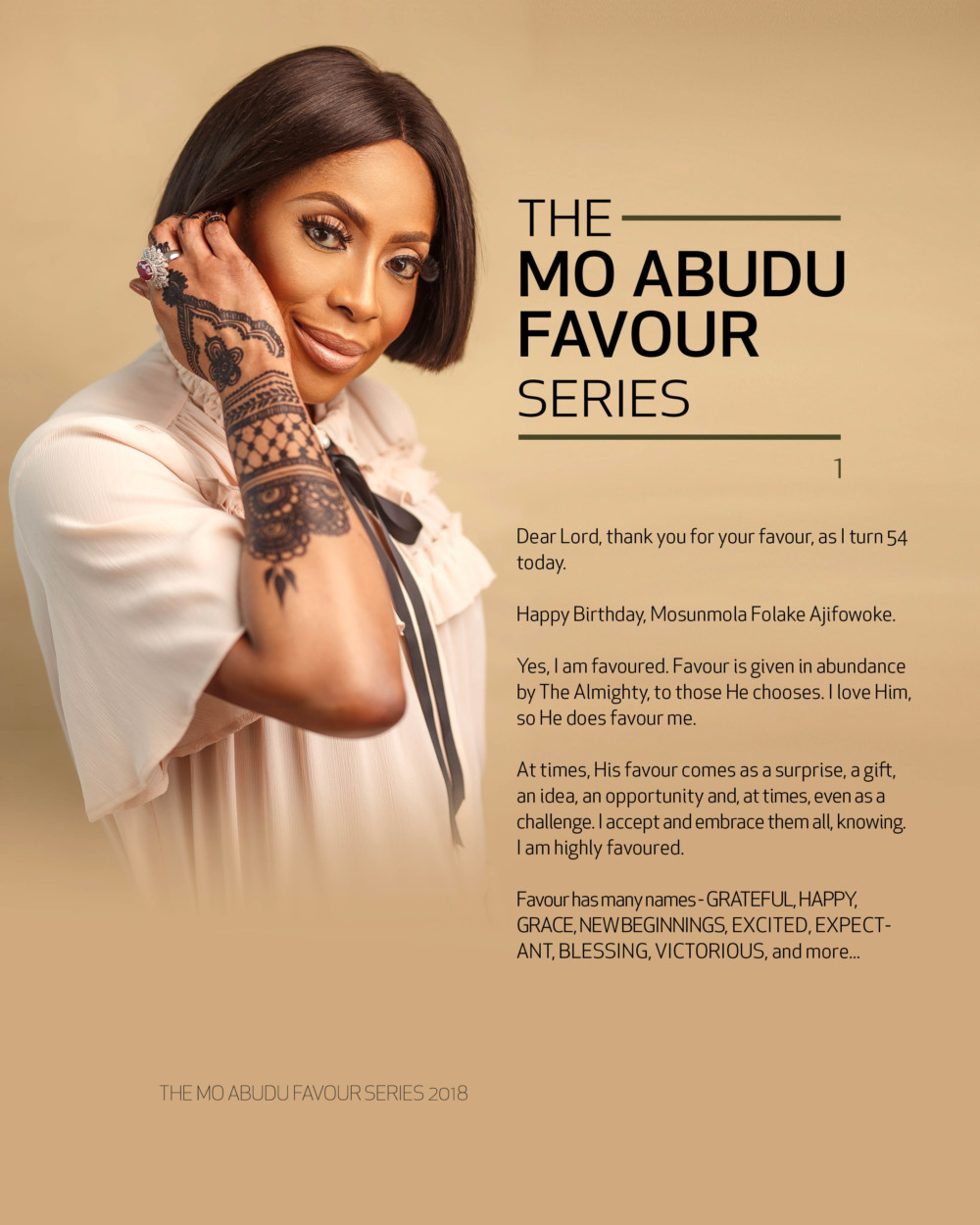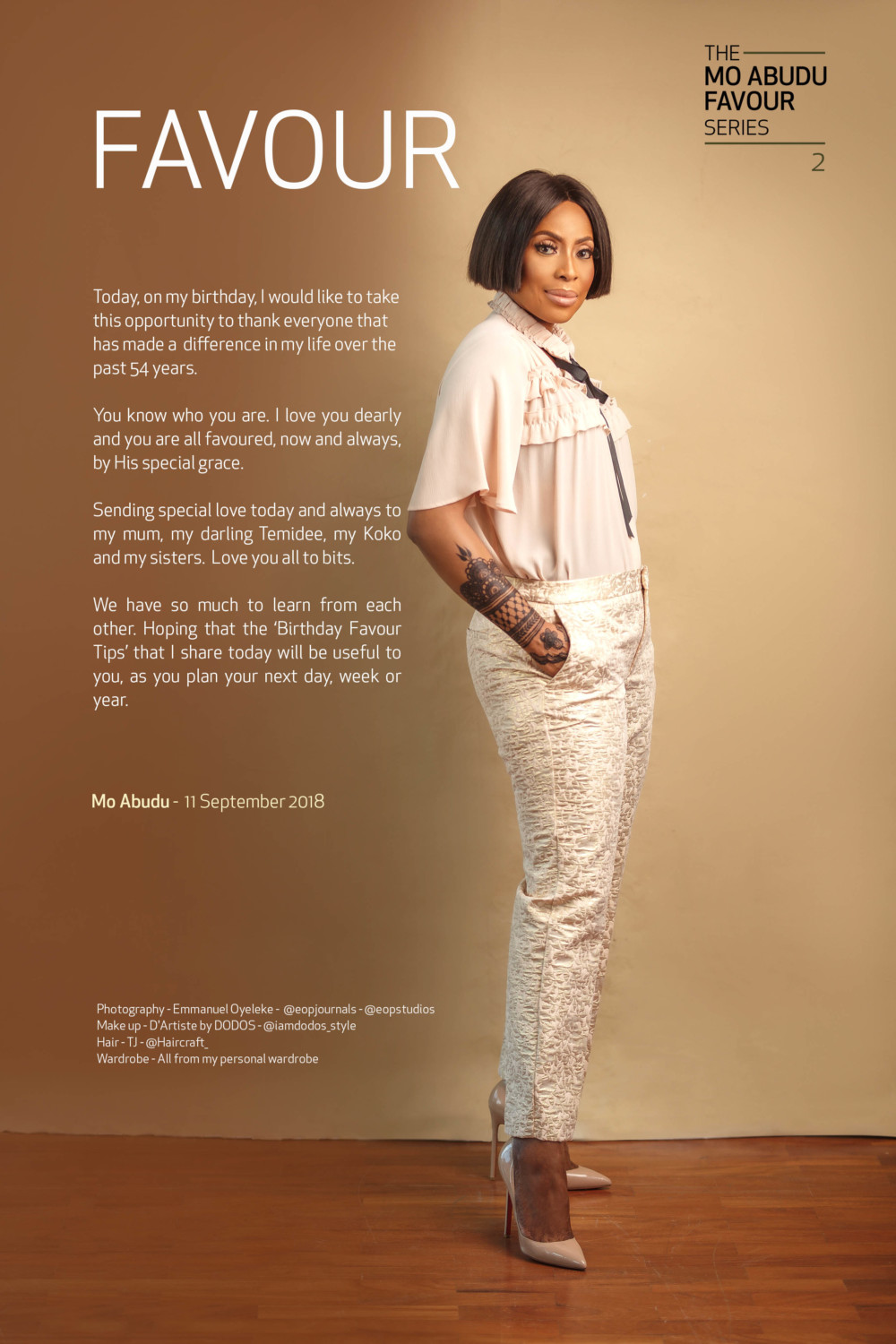 We love that she's sharing this. There is so much power in positive affirmations. We are going to try personalising Chapters 3 to 8 of the Favour tips and reciting it all through the rest of our week. Try it and let us know how it goes!