Rapper Cardi B is the latest cover star for People En Español magazine where she is labelled the 'Star of the Year'.
In the exclusive interview with the magazine, the 26-year old rapper talks about being a new mom and not wanting to leave her baby for long stretches of time saying:
I don't want to miss anything from my baby. I read that babies forget people so quick; I don't want her to forget me. I don't want her thinking that somebody else is her mom; I want her to love me as her mom.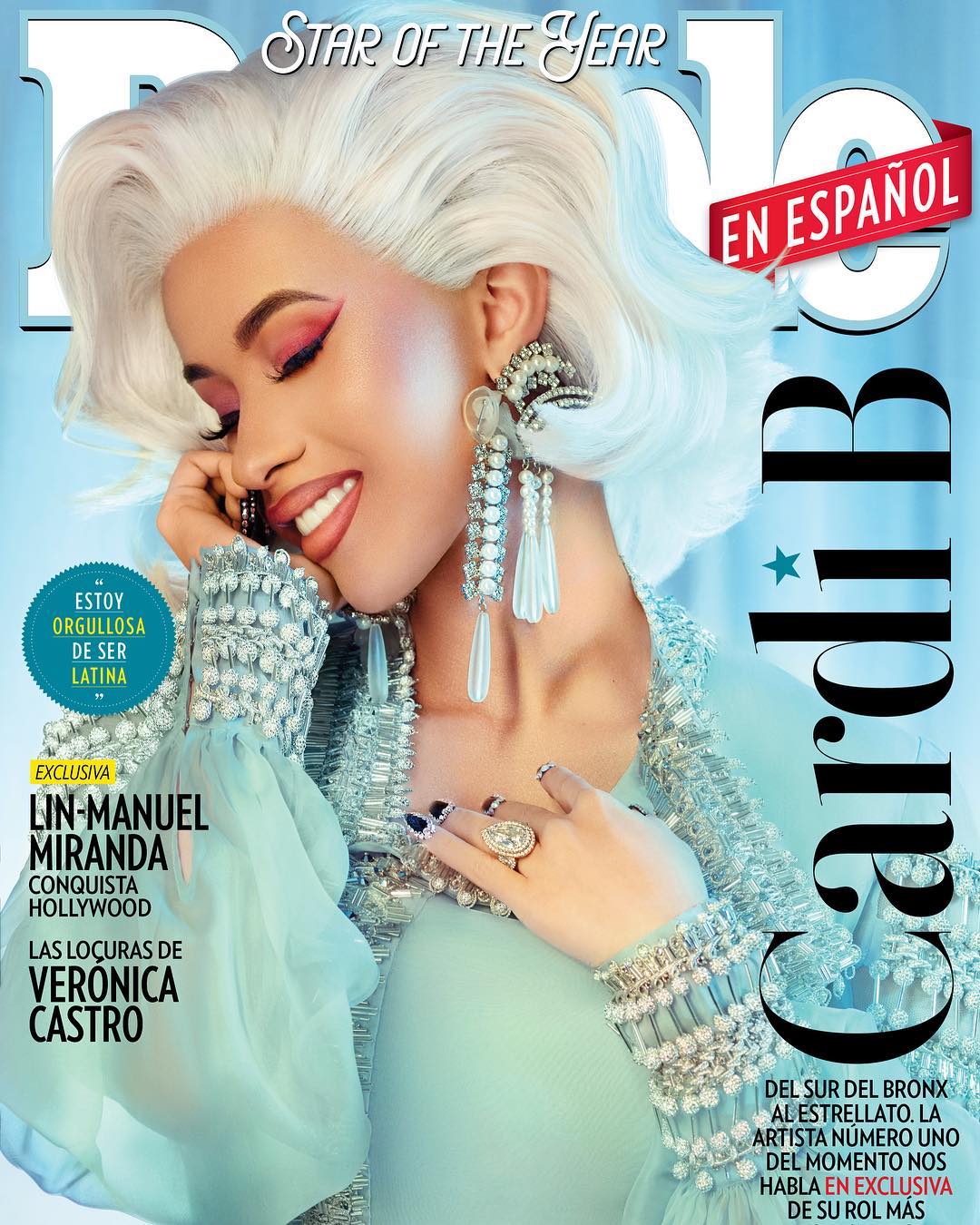 She also talks about to working to keep Kulture humble when she's grown, she said:
"She's gonna be raised in a big mansion. She's most likely gonna get whatever she wants from me and her dad, but I also want her to be humble," Cardi shard. So, yes, I will be taking her to her cousin's, her grandmother's house, and I would like her to see how the people in my community live."
The latest achievement for Cardi B will kick off what will be another banner month for the superstar. Her Fashion Nova Line will debut on November 15. Both of these follow the success of her new single "Money," which is taking over airwaves and streaming charts.
Check out the full interview here. The issue hits stands this Friday (November 2).