London Terror Attack | Everything you need to know about, Khuram Shazad Butt and Rachid Redouane the attackers. On Saturday, Khurman Butt and a couple of other men went on a deadly terror rampage on London Bridge leading to the death of 7. Immediately after the attack, it emerged that Butt was known to police yet they let him slip because there was no evidence he was planning an attack.
A look at his WhatsApp account showed that he had last been on the platform on Wednesday at 6:59 p.m., only three days before he attacked innocent citizens.
His last profile update was on May 10 and it read:  "ALLAH says (Quran 94:6) – Indeed, with hardship, comes ease."
His profile picture recited lines of the Quran which read: "Speak Justice, speak kindly, speak politely, speak fairly, speak gently, speak graciously, speak not in vain".
Butt, a 27-year-old British citizen born in Pakistan, and a second attacker, Redouane, who claimed to be Moroccan-Libyan, both lived in Barking, east London. Redouane, 30, also used the name Rachid Elkhdar, and claimed to be six years younger.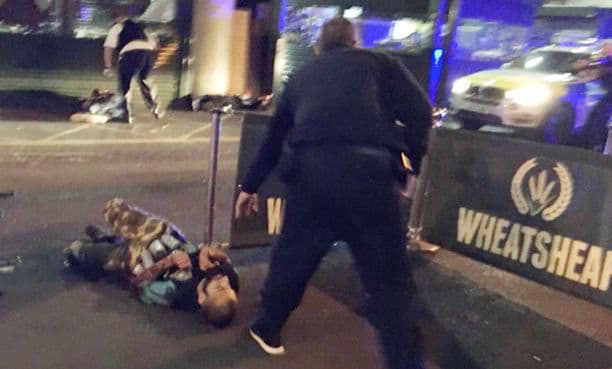 Assistant Commissioner Mark Rowley confirmed that all three terrorists were shot dead by officers and two have been identified but the identity of the third attacker is yet to be confirmed.
Mr Rowley said: "While formal identification is yet to take place, detectives believe they know the identity of the attackers. They believe two of the men are Khuram Shazad Butt and Rachid Redouane, both from Barking, east London. All three men were confronted and shot dead by armed officers within eight minutes of the first call. Inquiries are ongoing to confirm the identity of their accomplice."