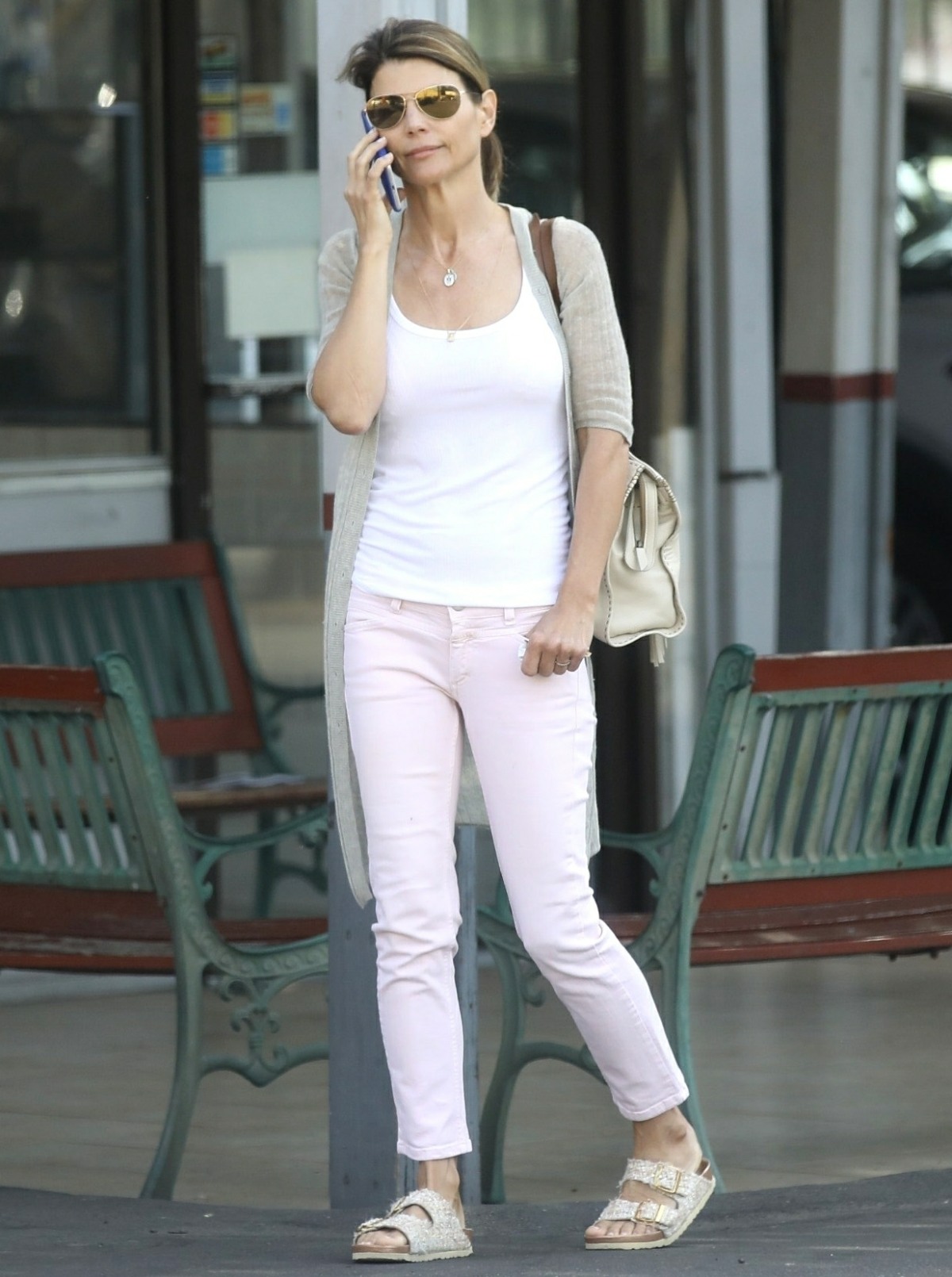 Two days ago, Felicity Huffman took a plea deal from federal prosecutors. She will likely serve a minimum sentence of maybe four months in prison as she pleaded guilty. However, Lori Loughlin did not take a plea deal that offered them a minimum sentence of something like two years in prison. Apparently, Lori and Mossimo rejected that offer. So prosecutors were like "lol, we're just going to indict you for more sh-t now."
Prosecutors did exactly what we reported early Tuesday morning. Since Lori did not cop a plea, the U.S. Attorney went to a Federal Grand Jury to get an indictment, adding charges of money laundering. This now DRASTICALLY increases the amount of time Lori and her husband would get as a minimum recommended sentence.

Specifically, the U.S. Attorney says, Lori, her husband and 14 others will now be charged with the additional crime of "conspiring to launder the bribes and other payment in furtherance of the fraud by funneling them through [Rick] Singer's purported charity and his for-profit corporation." The money laundering charge alone carries a maximum of 20 years in prison.

This means if Lori and her husband now want to plea bargain their cases, instead of a minimum range of 2 to 2 and a half years in prison … prosecutors would recommend to the judge a MINIMUM RANGE OF 4 YEARS AND 9 MONTHS UP TO 5 YEARS AND 11 MONTHS.

There's also a very technical rub. Theoretically by charging CONSPIRACY to money launder, the minimum sentence could go even higher — way higher. Short story … prosecutors are out for blood.
Some conspiracy theory! This isn't "oh let me game the system to ensure that my kid gets a good SAT score." The multiple federal charges of fraud, bribery, money laundering and more sounds more like a thrilling movie. I like to imagine she was being told about the new indictment as the paparazzo snapped these photos.