Made in Aba to the world! Abia State Governor, Okezie Ikpeazu has disclosed that local manufacturers of shoes and leather products in Aba export at least one million shoes to Europe on a weekly basis.
The governor made the disclosure during a trade fair showcasing Made-in-Aba products in Abuja, yesterday.
The fair was part of efforts by the Federal Government to promote and boost local manufacturing.
Governor Ikpeazu who presided over the opening ceremony of the fair,  said there are 15,000 shoemakers in Aba, who produce 300,000 shoes daily while one million of those shoes find their ways to Europe and other parts of the world on a weekly basis. The exports are estimated at about N1 billion weekly.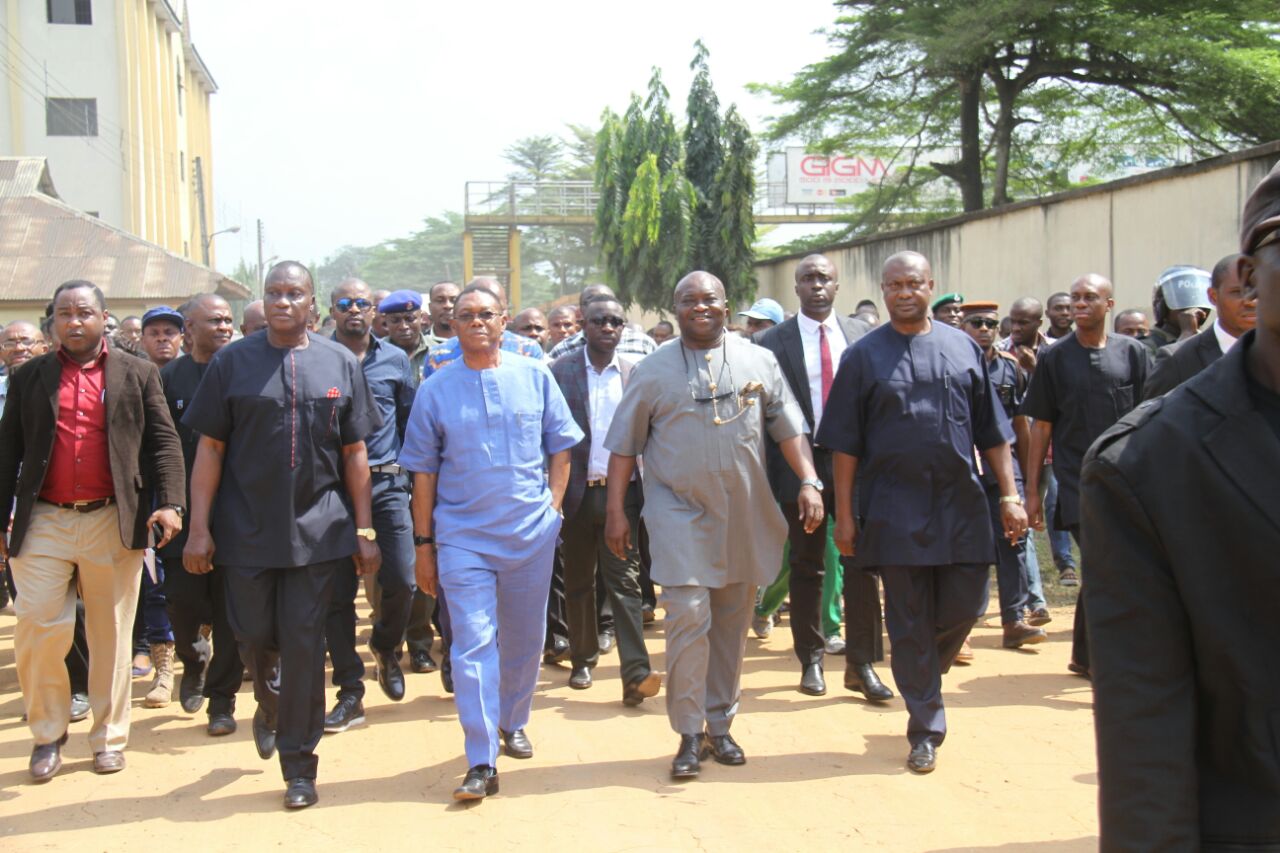 The governor said the state is happy that Acting President Yemi Osinbajo had approved the garment making industry of the made-in- Aba sector.
Senate President Bukola Saraki, who was represented by Deputy Senate Leader, Senator Bala Ibn Na'Allah said the Senate would continue to do everything to promote made in Nigeria goods. He said the Senate had taken it upon itself from last year to amend the Procurement Act to ensure local manufacturers benefit from the over N2 trillion government expenditure on procurement.
"On our part, we in the Nigerian Senate and the National Assembly as a whole, will continue to do everything within our mandate and powers to ensure that our domestic manufacturers and service providers have the enabling environment that they need to thrive. Working with the Federal Government, we will push for improved infrastructure, financial investment and technology to boost our domestic manufacturing value chain," Saraki said.
Senator Na'Allah, in his own remarks said Nigeria  needs Igbo now more than ever before, adding: "If there is anytime Nigeria needs the Igbo, it is now."
According to the Senator, the ingenuity of the Igbo hasd enhanced Nigeria's production capacity over the years. He said the decision of governments over the years to neglect the productive instinct of the Igbo led to the backward state of the economy adding that "in God's wisdom, recession has come to force us to look inwards."
Director General of Small and Medium Enterprises Development Agency (SMEDAN), Dr. Dikko Umar Radda, said small and medium enterprises were responsible for 84 per cent of the Nigerian labour workforce.
He said: "In Nigeria, SMEDAN/NBS survey, 2014 estimated a total of 37 million MSMEs. These contribute total employment of 59.7 million persons (or 84 per cent of Nigeria labour force, 48 percent to nominal Gross Domestic Product(GDP) and 7.3 per cent to exports respectively."
He said 98 percent of the MSMEs are micro-enterprises, employing less than 10 persons, the SMEDAN has taken it upon itself to help grow their capacities to enable Nigeria realise her economic aspirations.
He said that so far, over 400 enterprises have showcased their products in the Made in Aba Trade Fair adding that with an average 200 persons visiting per day, the fairs were adjudged good and successful.
Source: The Sun