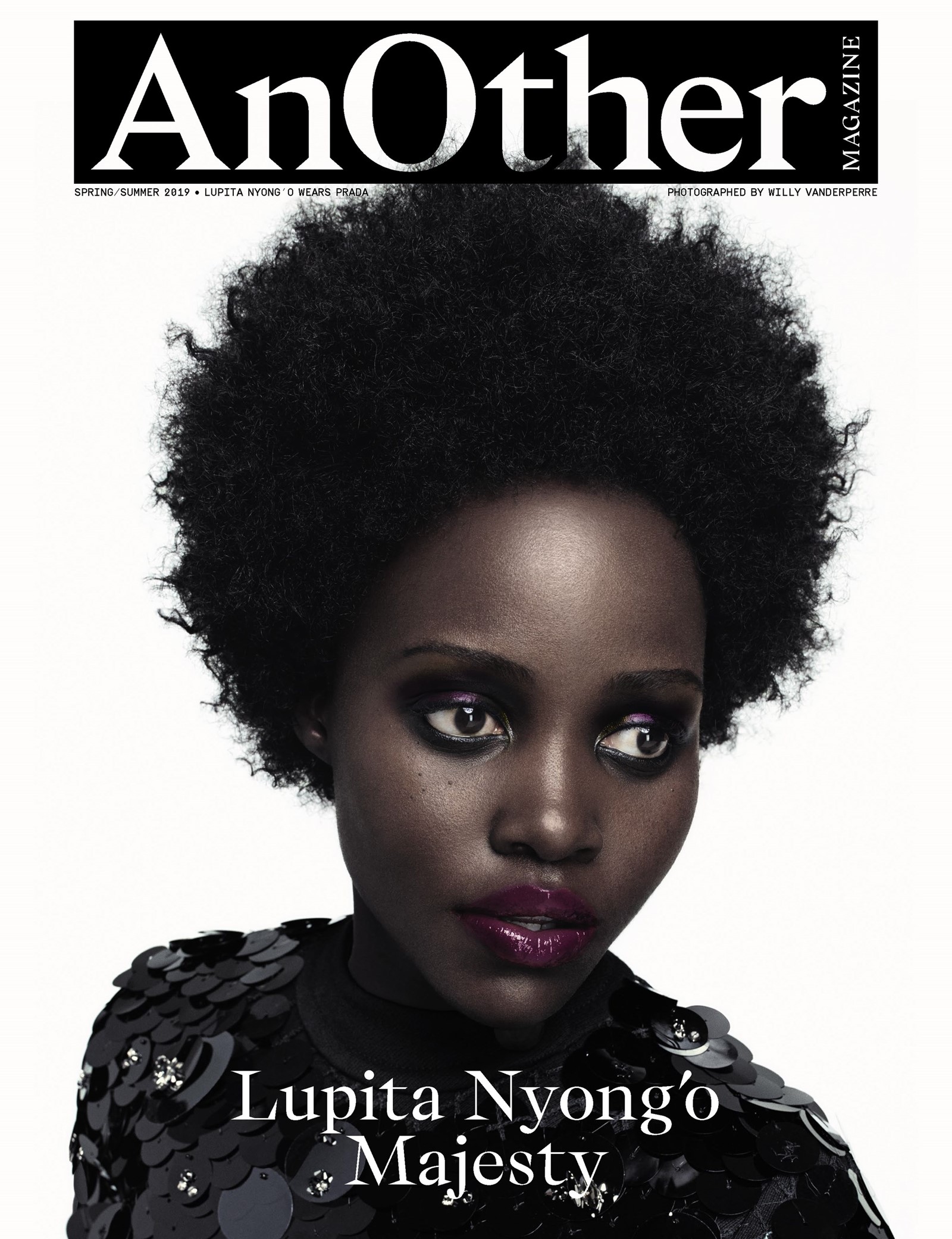 Beautiful AnOther Magazine cover for actress Lupita Nyong'o.
The Black Panther movie star is graciously described as "Majesty" on the cover of the magazine's latest issue.
The magazine describes the Academy Award-winning star as "A Gracious Role Model for Our Times. Principled yet unpredictable, considered yet authentic…"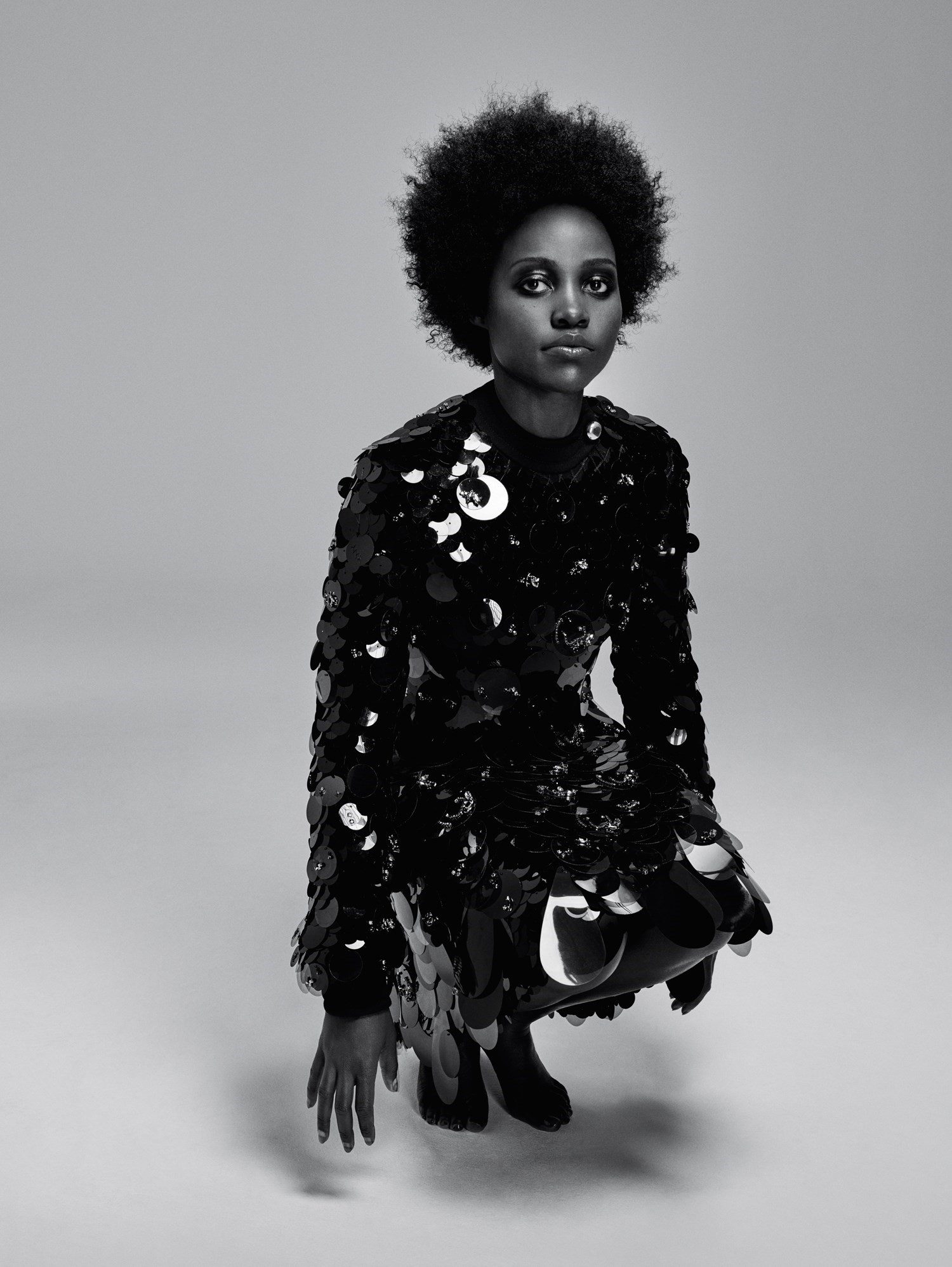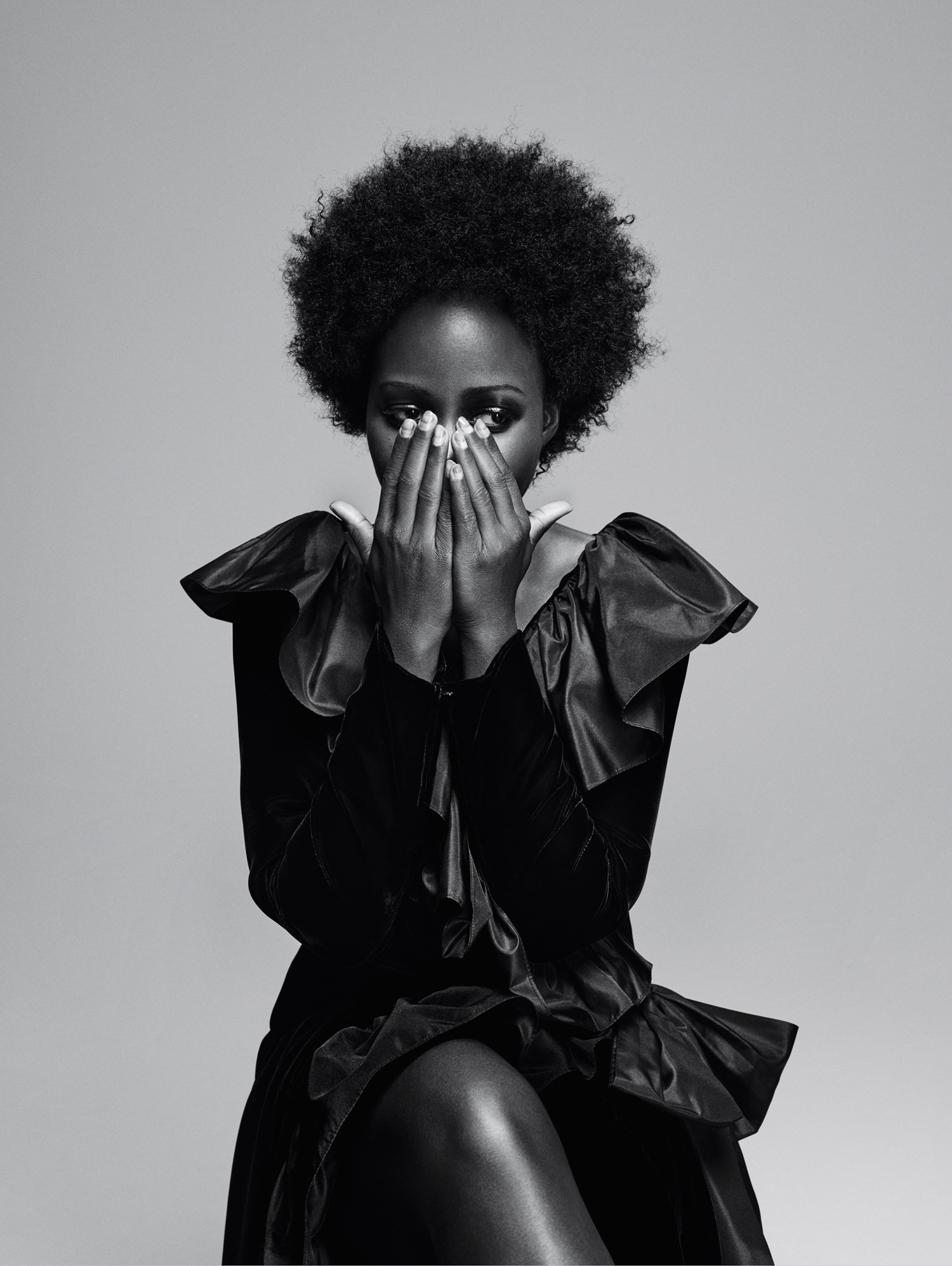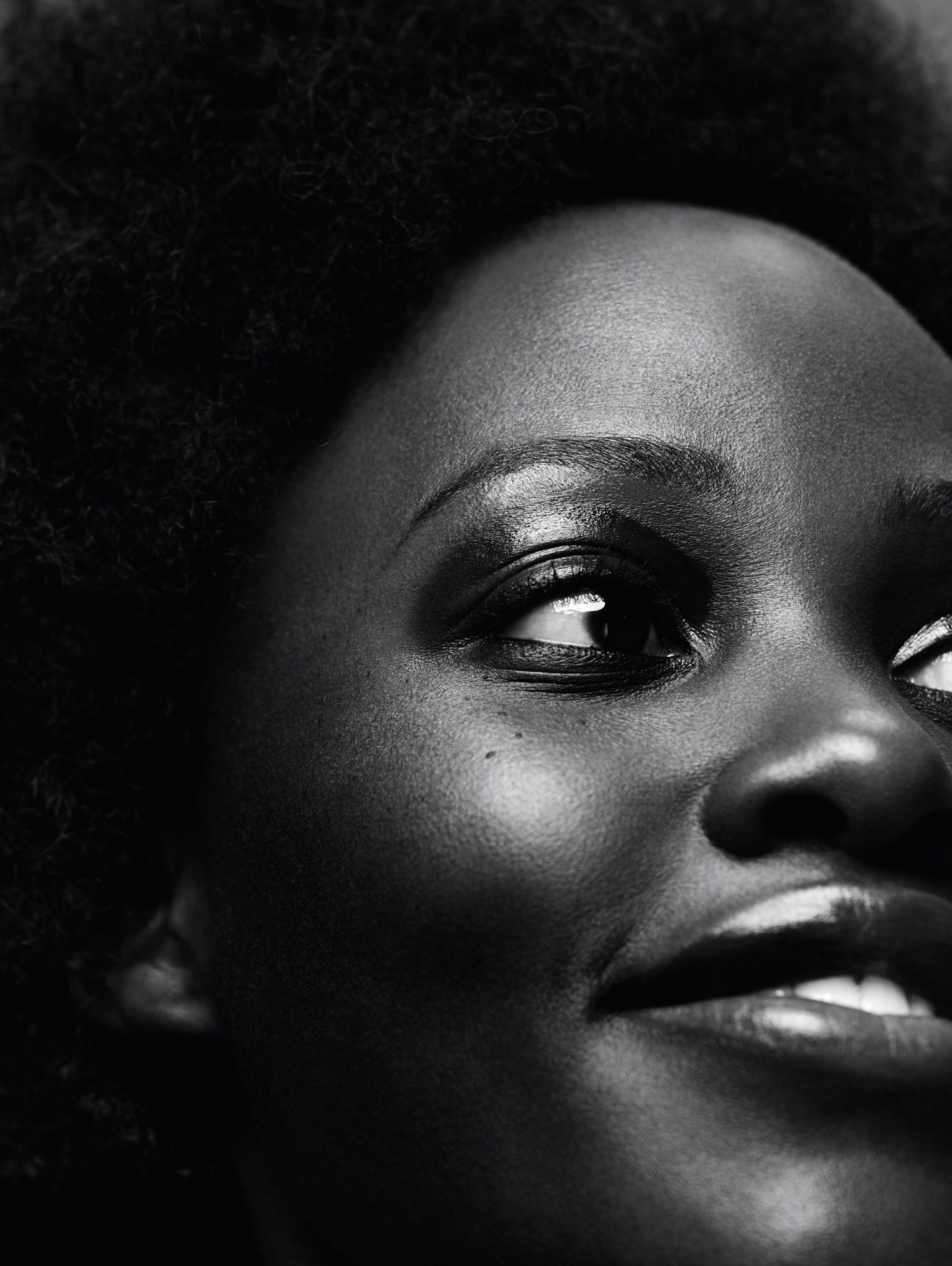 As BellaNaija writes: she talks to the magazine about her new movie "Us", working with director Jordan Peele, her role in "Black Panther" and so much more.
Read excerpts below.
On working with Jordan Peele in Us: "I'd walk off a cliff for Jordan Peele. I was madly in love with the mind of Jordan from the Key & Peele days, and I remember putting him on my 'one day I'll work with' list. Then I saw Get Out. I saw it in the cinema five times in one month. I was just so fascinated by it"
On how a meeting with Ralph Fiennes early in her career helped: "I was having lunch with Ralph (Fiennes) one day and he asked me about my interests, and I told him that I wanted to be an actor, I think. He said, 'Only do it if there's nothing else you want to do, if there's nothing else you feel you could do.' It wasn't, 'Here's my number, I'll be your mentor.' It wasn't that but he gave me a lot of food for thought."
On Black Panther: "When I think what Black Panther has done for Africans and Africans in their diaspora, it's this allegorical story about the relationship between Africa and America, reflected in the relationship between T'Challa and Killmonger. It's a chance for both to consider each other's perspective in a way that I don't think popular culture has been effective at doing. It's really the start of a long-overdue conversation. In no way does it call for answers, but it's the opportunity to begin to [rexognize] what it is we have in common."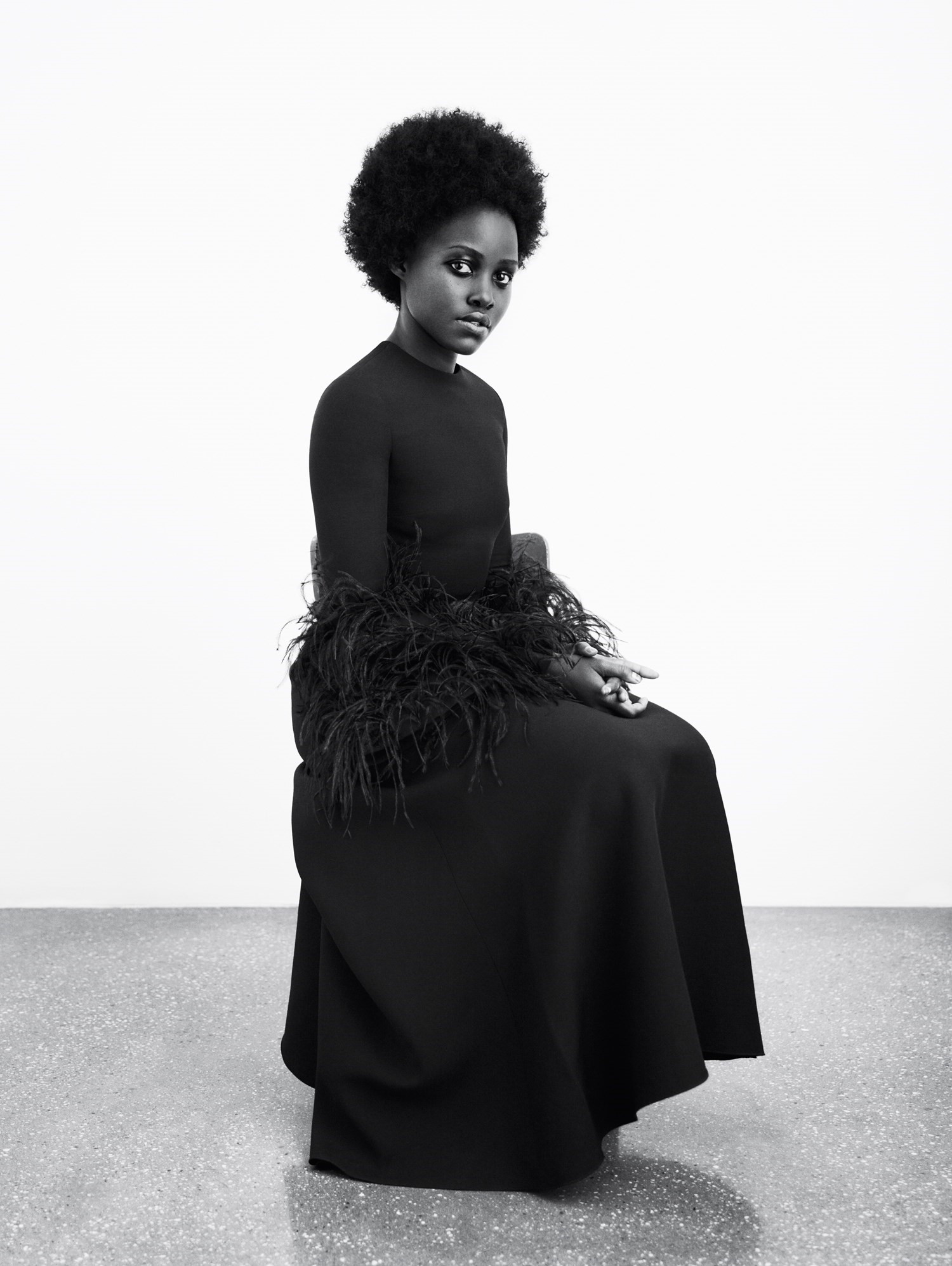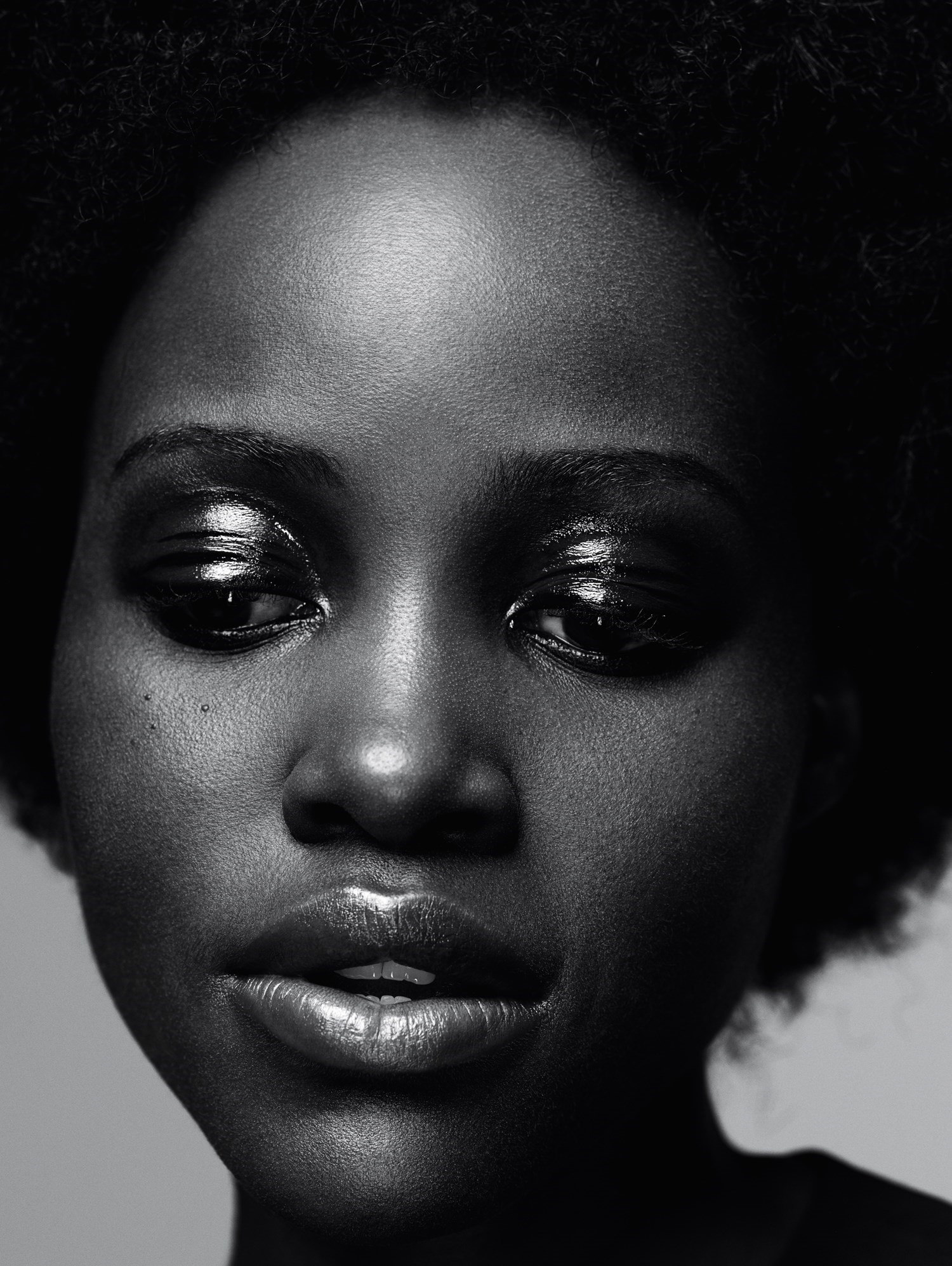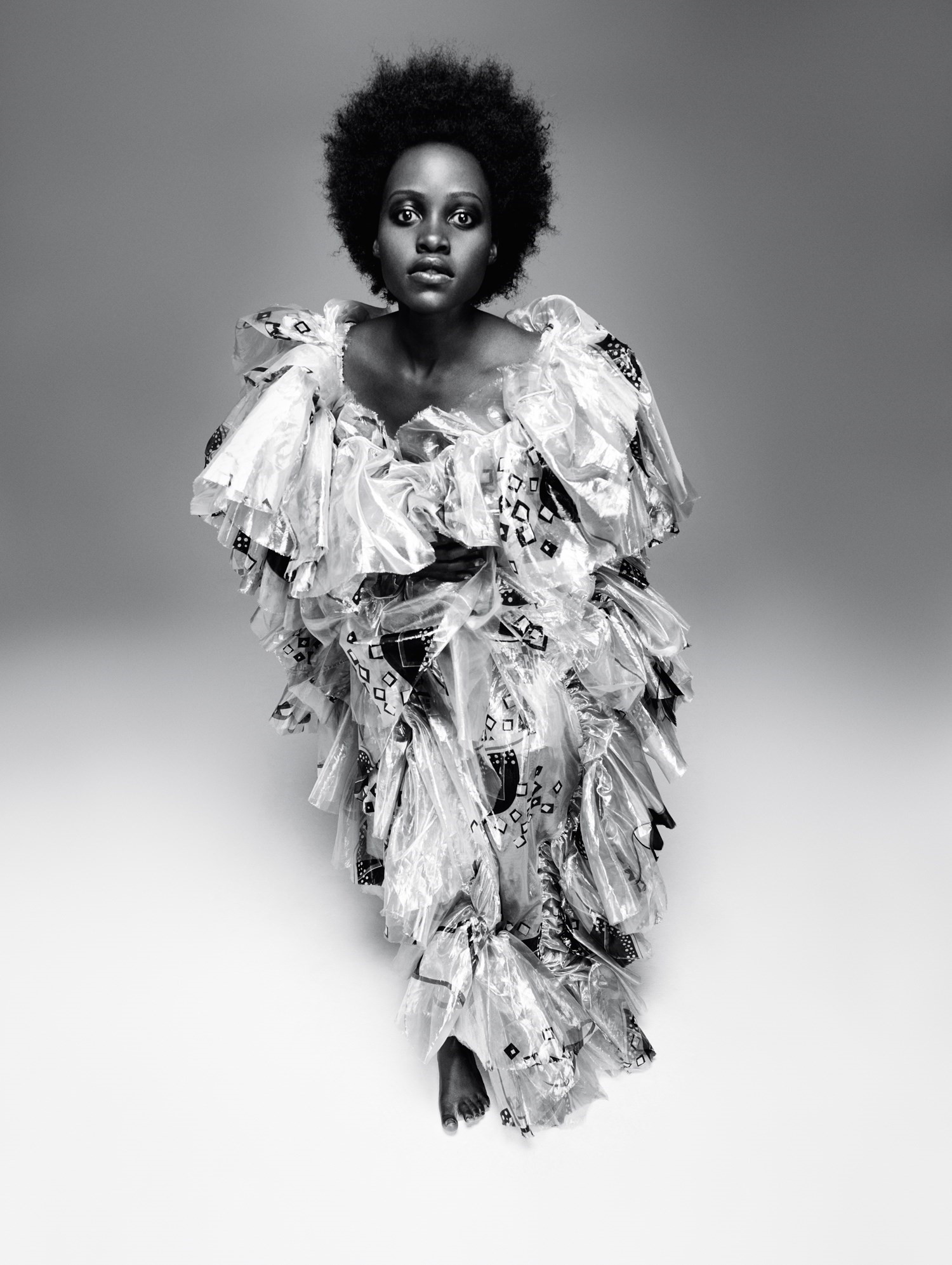 Source: AnOther Magazine