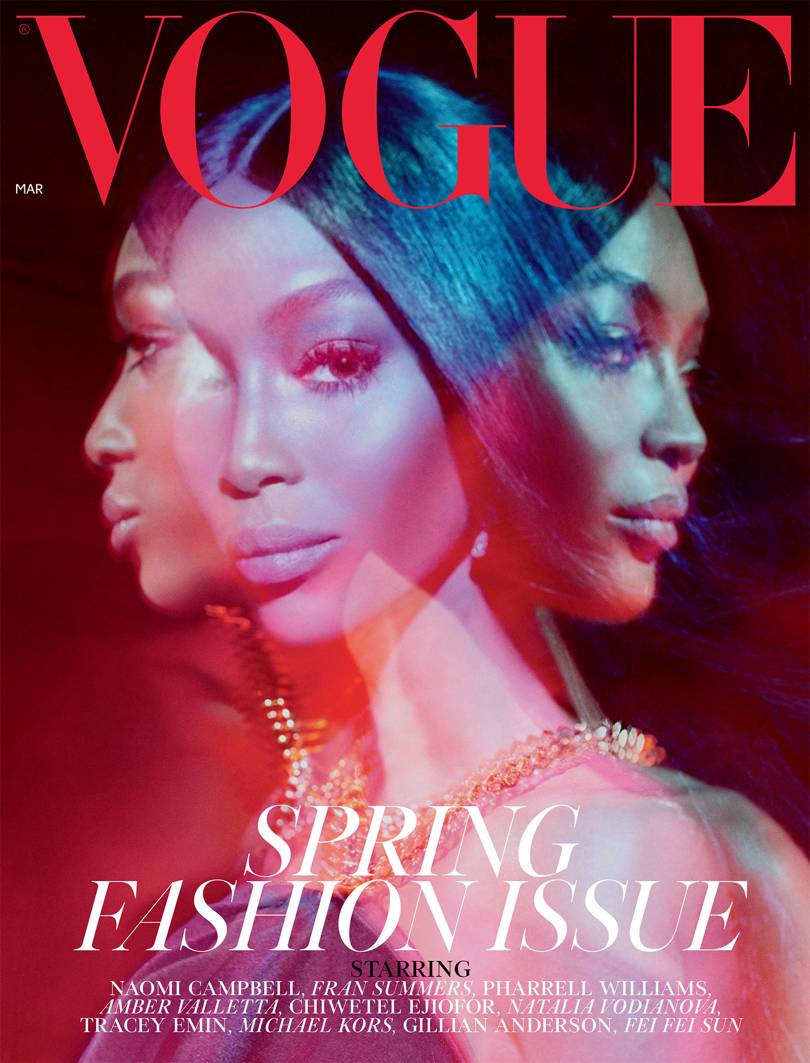 Superstar model Naomi Campbell is on the cover of the March 2019 issue of British Vogue.
Talking about the cover shoot, editor-in-chief Edward Enninful says:
This was the starting point for our cover story – to create an homage to Naomi's world. Of course, the photographer had to be Steven Meisel. When Naomi works with Meisel, she practically becomes a teenager again, shy and focused, and so it proved during our two-day shoot in New York together at the tail end of last year. They know each other so well that they don't really need words. Dancers came in, Kendrick Sampson (an actor and activist we both admire) played the role of her lover, and even her driver was pulled in to orbit around her. I hope you enjoy the result. It is the story of a real woman – and a genuine icon.