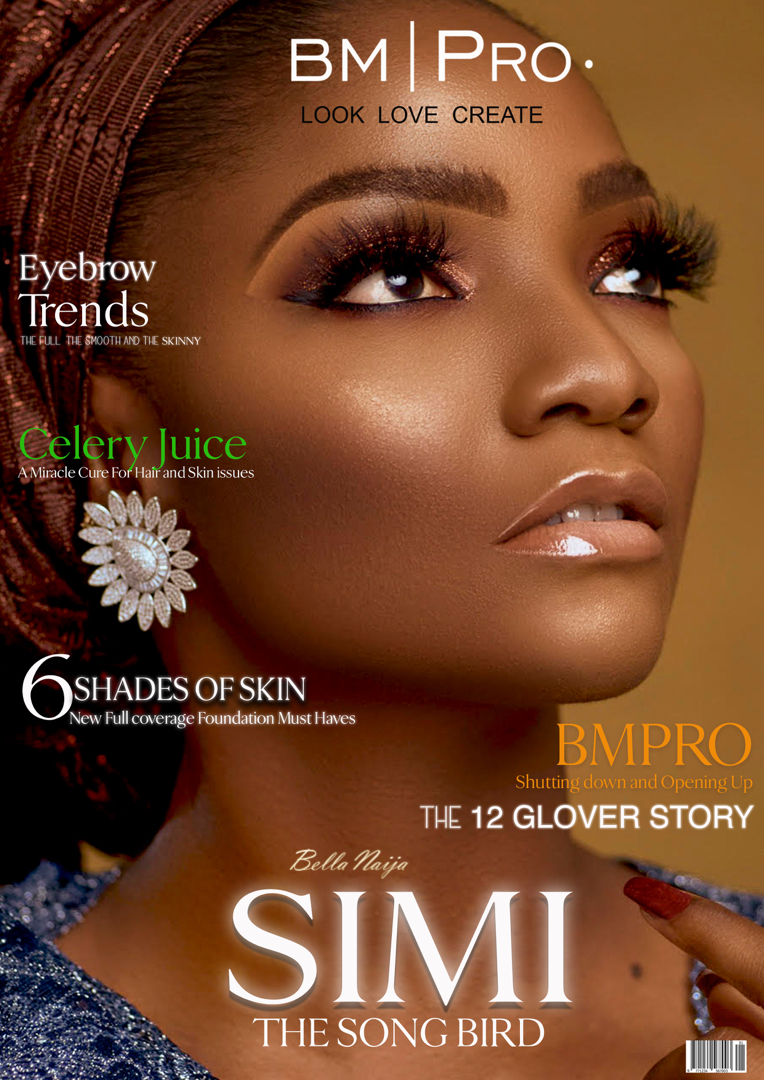 The Olori of Adekunle Gold, Simi is all shades of beauty in this cover shoot for BM|Pro's March 2019 issue. Though we have not seen her in her official wedding dress, a glimpse of her in one is enthralling. As seen in one of the photos, Simi is styled in a white dress with a feathered shoulder detail.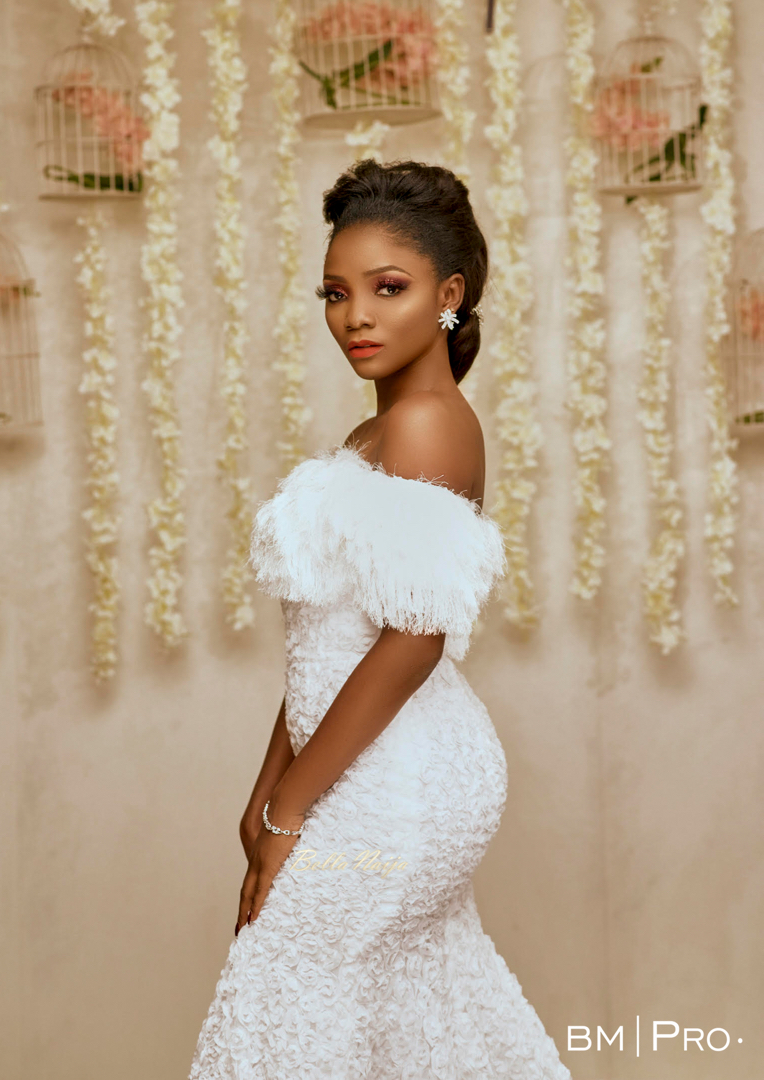 The editor's note reads:
Simi.

The Voice we love, belting out lyrics we love with that Afro-Naija-lingo we can easily relate with. Some of my faves are « Joromi, Love don't care and O wa n'be (very apt for some!)

I'd always imagined having her in my chair but I was quite unprepared for the downward turn of events the day of our shoot—- Traffic and stress got the better part of the day and we almost canceled… We made it in the nick of time and when I saw her for the very first time, I was blown!!! She has the most beautiful Skin (Smooth, Spotless, Amazing Tone, Poreless!) and that body too!

I did a mental dance…

I had sent her measurements to Nonnistics who, thankfully, discarded my figures because what I sent was so wrong— She did her homework and came up with Simi's exact fit— thank you Nonny.

Margaret (Psluxuryevents) designed thé set, incorporating accents that seemed impossible. But then again, that's Margaret that dreams up the impossible and executes it even in the face of doubt. It was an amazing day, even though the studio almost became a concert venue! Fans everywhere!!!.

Everybody was starstruck, taking selfies even with the star doing other things, some were like Zombies, staring and almost falling off their seats! We then decided to be cliche and started belting our entire Simi playlist songs, to which she told me it makes her shy when people do that… aww!

I guess seeing the effect one's fantastic body of work has on people Live Can be Intimidating! Everyone in Our security room must have had a laugh watching the CCTV playback! Lol

In between writing lyrics and getting ready to present us with her latest work, Mrs. Gold is a ball of energy, also very gentle but with a sharp wit! How they pulled off the most coded nuptials with just the closest and dearest present deserves all the accolades.

Nowadays she is back in the studio and almost wrapped up Production for her new album. What direction /genre will it be?

Watch this space!

Banke Meshida Lawal
See the photos below.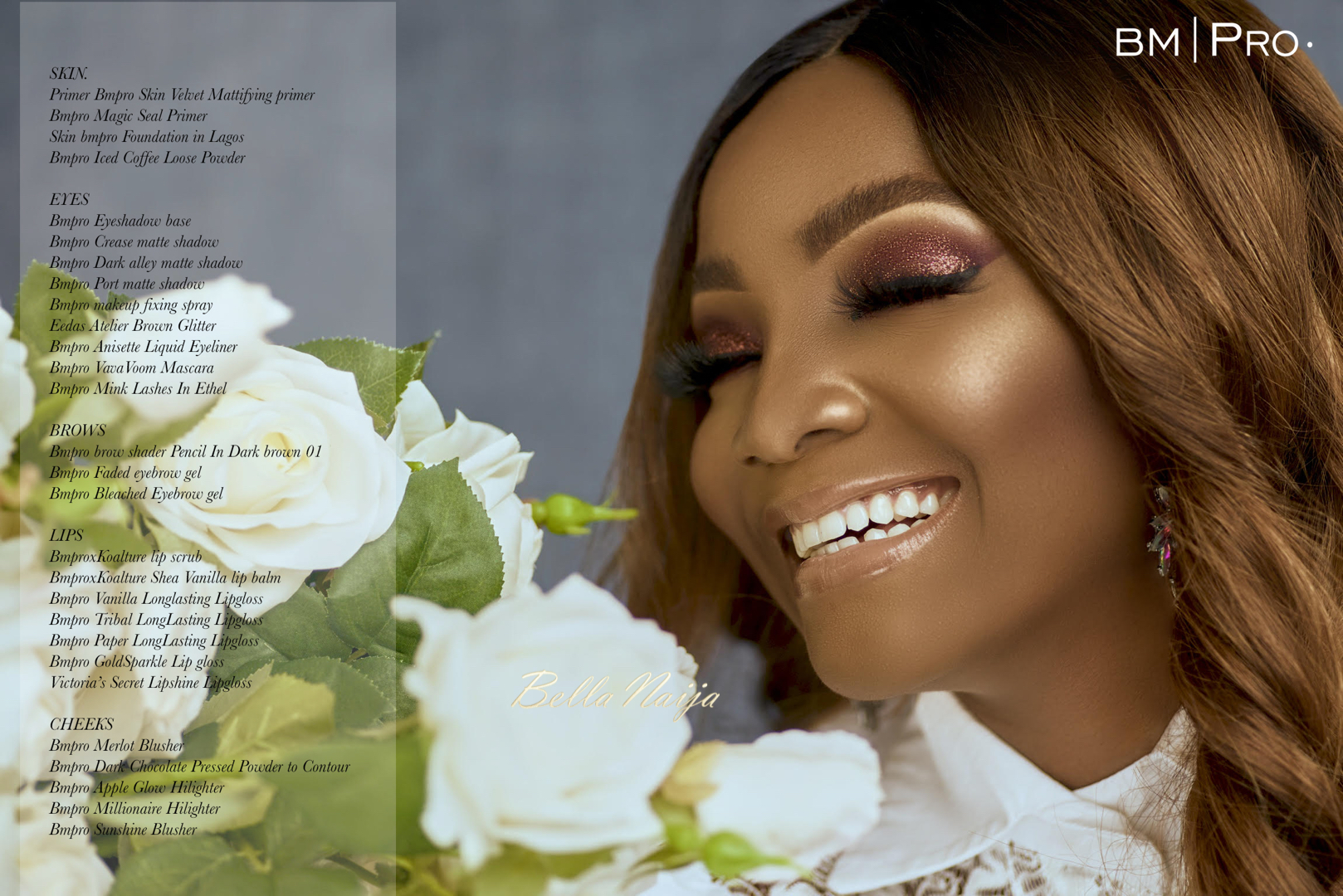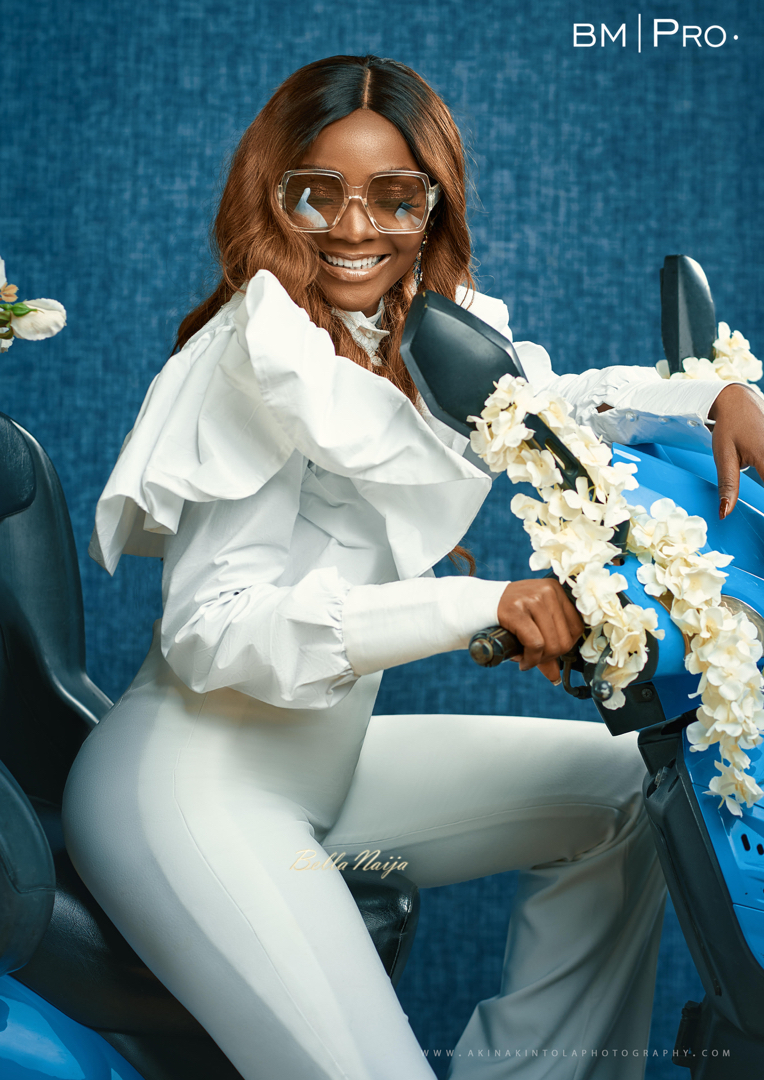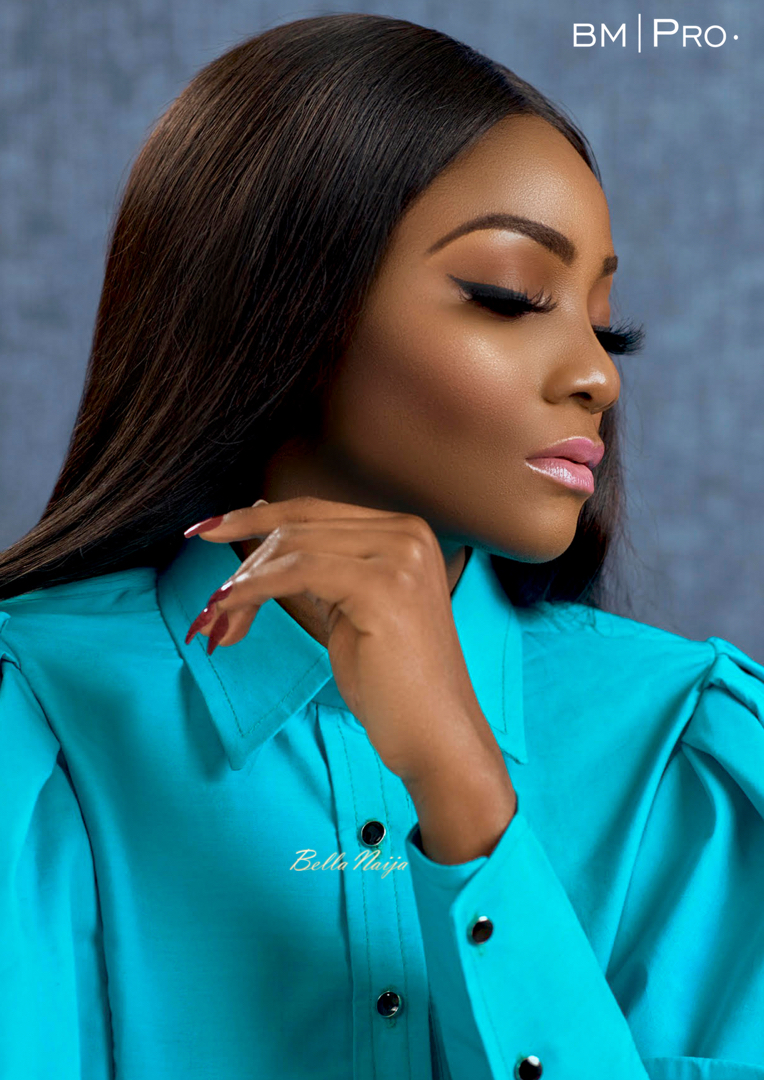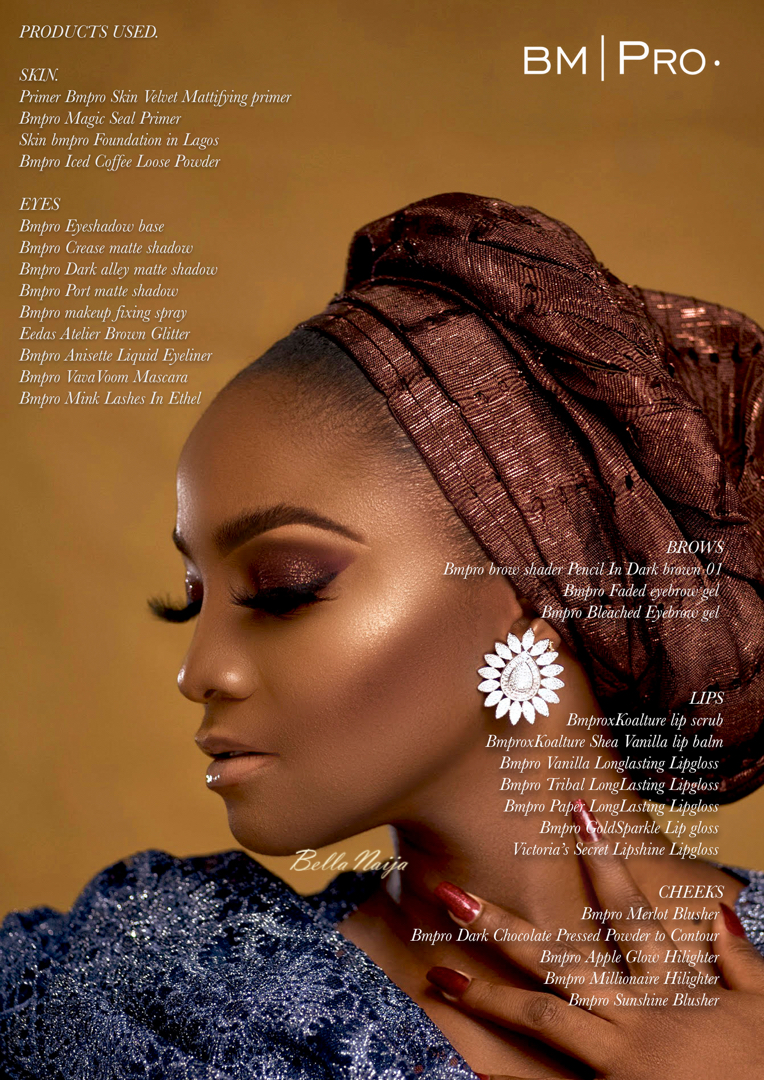 Credits:
Photography –@Akinakintola 
Set –@psluxuryevents
Hair -@hairbyposhclass
Outfits -@nonnistics
Makeup @banksbmpro @bmpromakeup
Location- bmproEpicentre Lekki
Content Director –  @YomiBlack
Wedding dress maker @michigabbi