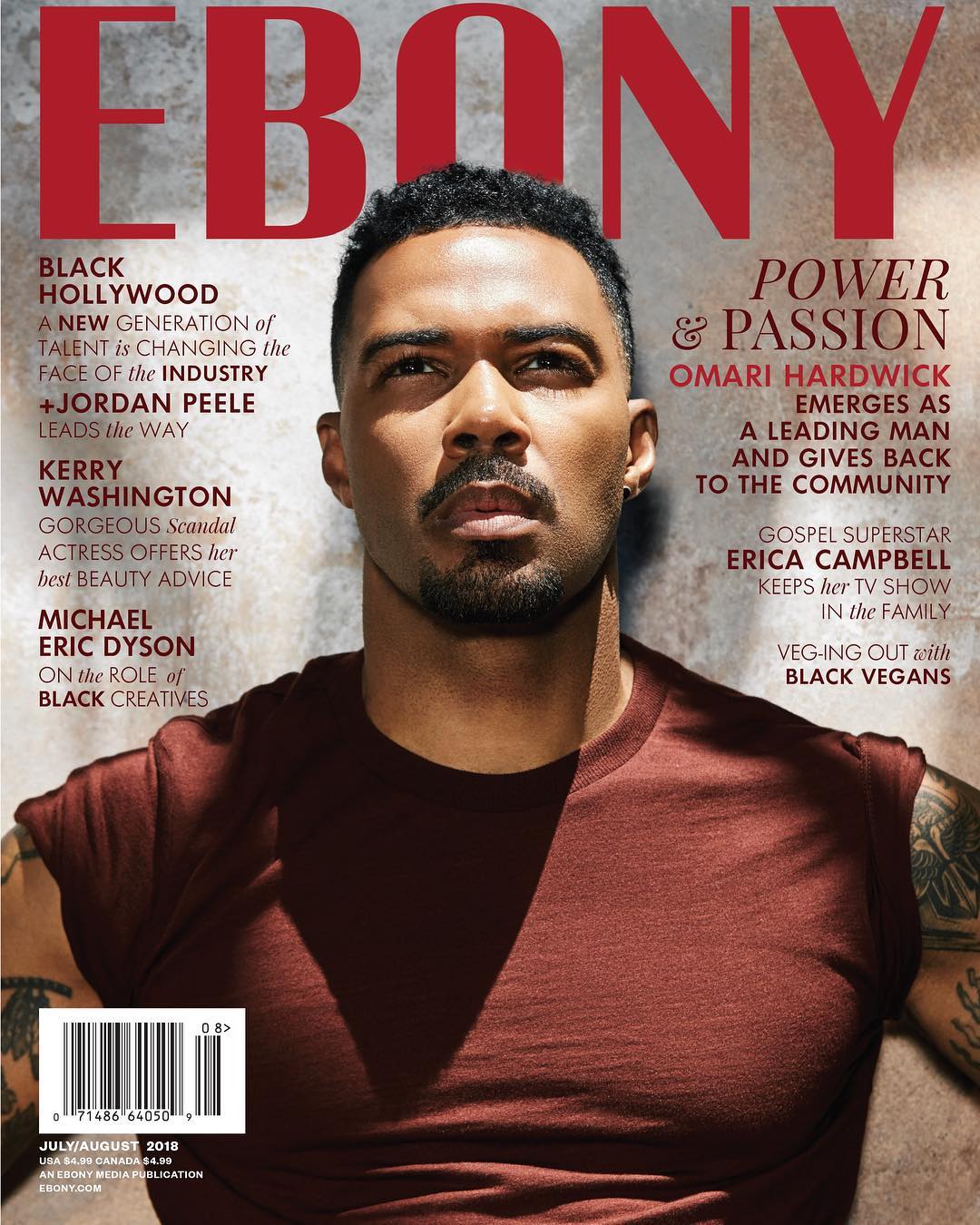 Hollywood actor Omari Hardwick is gracing the cover of Ebony Magazine's latest issue.
The actor, who is popularly known by his role, Ghost in popular series Power, shared this picture on his page, spoke about men of colour and appreciated the Magazine for the feature.
Omari shared the cover photo with the caption:
 This is hard to drop when when I think about the young ebony colored men whose bodies dropped this past week in NY. All 3 ranging from 15-18. Ironically in this pic I look like i'm gazing off thinking about where we could potentially be someday if young people of all races but especially brothers & sisters of my race….got to finish their race. #Ebony ✊🏾I am honored. Thank you crew…..