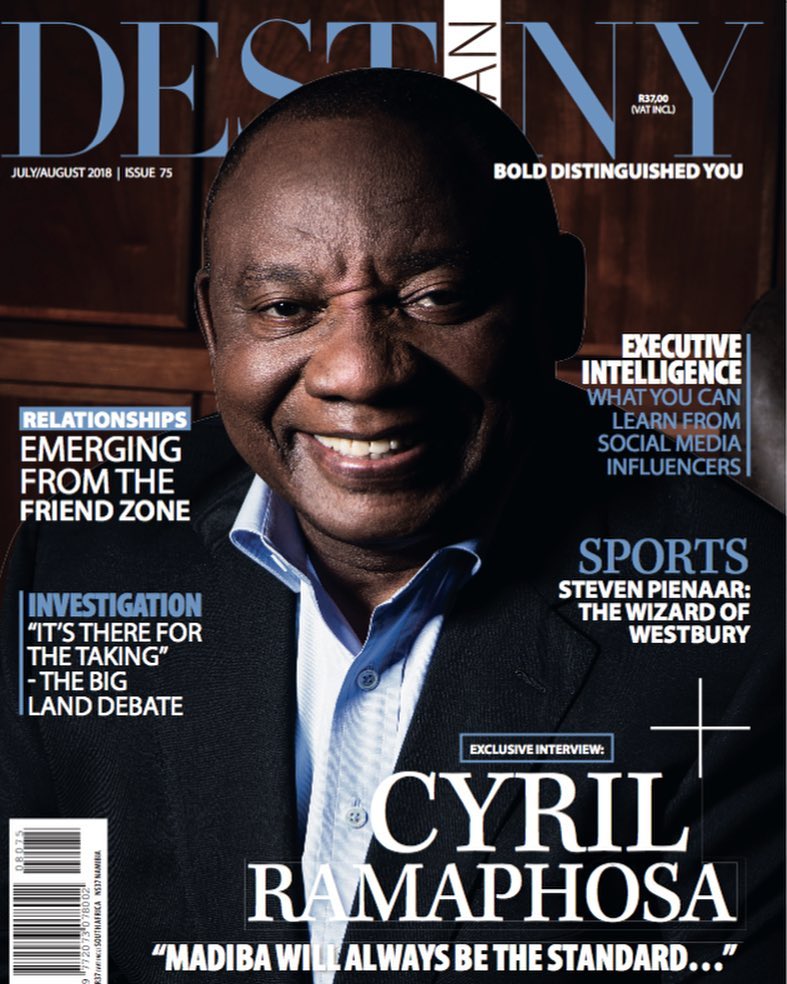 President Cyril Ramaphosa, South Africa's incumbent president, covers Destiny Man Magazine's July/August issue.
President Ramaphosa, a close friend, and comrade of Mandela spoke to Destiny Man Magazine, in an exclusive interview as they celebrate the centenary of the beloved Madiba's birth:
Speaking on Madiba, he says:
Madiba was a colossus, one of the most gigantic figures in modern history. He had the ability to rise to the challenge of leading the people of our country, black and white, out of the quagmire of oppression. He had a clear vision, within the framework of his organisation's strategic objectives of bringing an end to the nightmare of apartheid.

For that, Madiba will forever be remembered. All of us, as South Africans, are living his legacy and also living in the shadow of what he bequeathed to the people of this country. We must celebrate his bravery, selflessness, total commitment and courage in leading from the front while taking his people along with him.