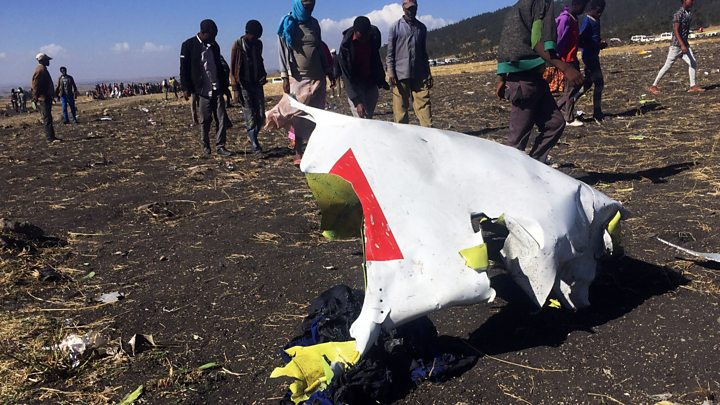 US plane maker Boeing is facing questions after an Ethiopian Airlines 737 crash on Sunday killed all 157 people on board.
As BBC reports, China and Ethiopian Airlines have now grounded all planes of the same model.
However, experts warn it is too early to say what caused the latest disaster.
How did Sunday's accident happen?
Ethiopian Airlines says the plane, flight ET302, crashed at 08:44 local time (05:44 GMT), just six minutes after it left Addis Ababa. The aircraft, bound for Nairobi, came down near the town of Bishoftu, 60km (37 miles) south-east of the capital.
The pilot had reported difficulties and had asked to return to Addis Ababa, the airline said.
"At this stage, we cannot rule out anything," Ethiopian Airlines CEO Tewolde Gebremariam told reporters at Bole International Airport in the capital.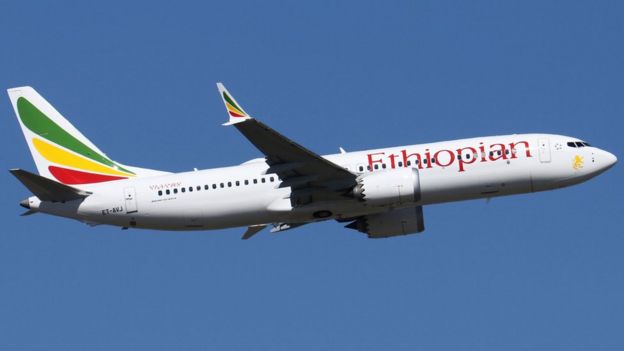 Visibility was said to be good but air traffic monitor Flightradar24 reported that the plane's "vertical speed was unstable after take-off".
The pilot was named as Senior Captain Yared Getachew who had a "commendable performance" with more than 8,000 hours in the air, the airline said.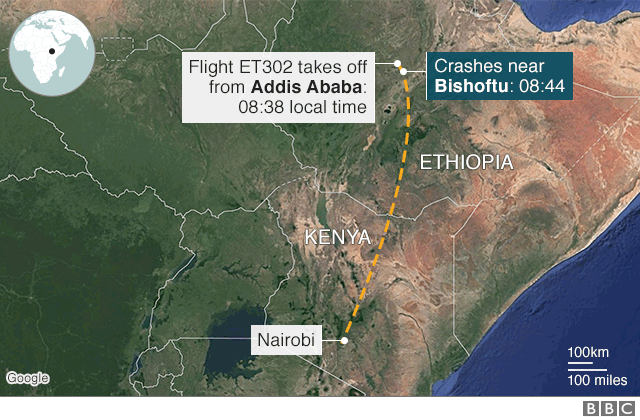 Passengers from more than 30 countries were on board the flight, including 32 Kenyans, 18 Canadians, and seven Britons.
What do we know about the plane?
The 737 Max-8 aircraft has only been in commercial use since 2017.
The plane that crashed was among six of 30 that Ethiopian Airlines had ordered as part of its expansion. It underwent a "rigorous first check maintenance" on 4 February, the airline tweeted.
Boeing said it was "deeply saddened" by the crash and is sending a team to provide technical assistance.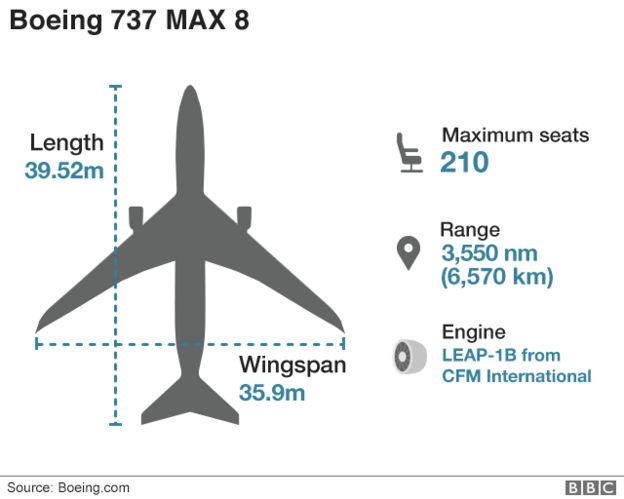 Source: BBC News