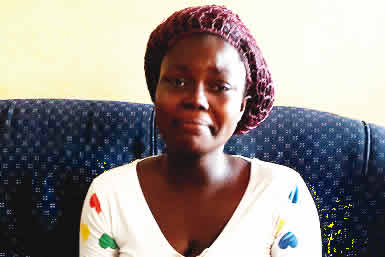 A 23-year-old mother has been paraded by the Edo State Police Command for allegedly selling her 6-week-old daughter for N200,000.
According to Punch, the suspect, Miracle Johnson confessed to selling her daughter, Greatness to an Orphanage in Onitsha, Anambra state due to hardship and the inability of her husband to cater for her, her older daughter, and her newborn.
After selling Greatness, Miracle confirmed she used part of the money to purchase a mobile phone.
In a statement, she said:
My baby was born on July 2. I sold her due to frustration. My husband was just struggling (to provide for us). My friend (Mama Joy) said that since my husband was not taking care of me, if I did it (sold the baby), I could give the money to my husband to start a business or buy a motorcycle.Two weeks later, she came back. I did not know what happened to me. So, I carried a bag, picked some things and left. I sold her to an orphanage in Onitsha. The orphanage bought the child for N200,000. I just bought only a phone; I did not want to buy it, but she (Mama Joy) forced me to do so.
Miracle further revealed that she regretted her actions and informed her pastor.
She shared: "I told my pastor what I did and that it was a mistake for which I would never forgive myself. So, my husband and I went to a police station to report. I know what I did was not good. I pray that my child will forgive me."
Miracle's husband, Johnson Omovuokpor who is also under investigation, revealed he was upset after his wife sold their daughter especially as he had warned her against going ahead with the plan.
He said:
When she told me about her plan, I told her to forget about it and exercise patience.

On that day, I took my motorcycle out for repairs. When I went back home to get some money, I saw my first daughter with my neighbours. When I asked about my wife's whereabouts, I was told that she went out with a bag, saying that she was going to buy something.

So, I remembered what she said she wanted to do with the baby.When she called me later in the afternoon to tell me that she had sold the baby, I cursed her and ended the call. I became confused afterwards and could not do anything for the rest of that day.
Speaking on the case, Edo state Police Commissioner Johnson Kokumo said: "It is an act against laws in Nigeria. Now that we have the woman in our net, we will definitely charge her to court. The baby will be rescued."